Sneak Peek: The Acer Timeline X
Thursday afternoon, I was rudely awakened from my nap by the ringing phone. After reluctantly rising from my couch to pick it up, I held the phone in my hand and yelled, "Hello?!" Without even bothering to introduce himself, the man on the other end stated his point rather straightforwardly, "Would you like to review the Acer Timeline X?" I was surprised, not because I instantly knew that it was my colleague, Dedy Irvan, who disturbed my dreams, but because I was about to receive that brand new laptop: Acer's Timeline X, a powerful mobile platform with 8 hours of battery life. I have been longing to lay my fingers on this laptop ever since the Timeline X made its first appearance at Computex 2010.
Friday morning, barely a day after the phone call, Acer Timeline X arrived upon my doorstep. Soon after I pulled it out from the box, I immediately noticed the black, anodized-aluminum casing on the backside of the LCD screen. It looks solid and sturdy. As for the overall physical appearance and dimension, in my opinion, there has not been any major change. It remains strikingly similar with the previous Timelines. The keyboard is still based on the same "water lily" design as well.
Spec wise, the model I received is a bit different from the one my friends saw at Computex. It uses Intel's Core i5 430M, along with 4 GB of DDR3 memory, a 640 GB hard drive, a DVD-writer drive, and a 6-cell battery. The screen is 14 inch wide. There is, however, one similarity with the Computex model: it uses the same, switchable ATI Radeon HD 5470 graphics with 512 MB of video memory.
The technical spec may sound somewhat too beefy for a laptop with 8 hours of battery life, so I am a bit curious about the performance. Will it be able to deliver some extra speed while maintaining the extended battery life of the Timeline series? Can it really hold on for eight, long hours? The switchable Radeon graphics, along with Timeline's clever power management, will be tested in our lab.
I am currently running our standard testing suite (Sysmark 2007, MobileMark 2007, 3D Mark 2006, etc.) on the Timeline X. We are not allowed give you the full review just yet, but we can still provide you with some snapshots of this latest addition to the Timeline series.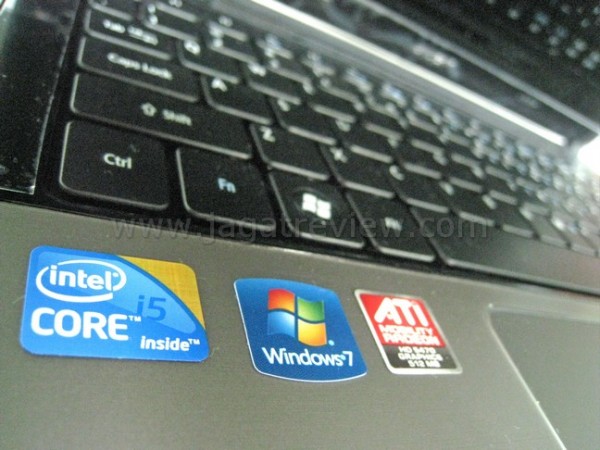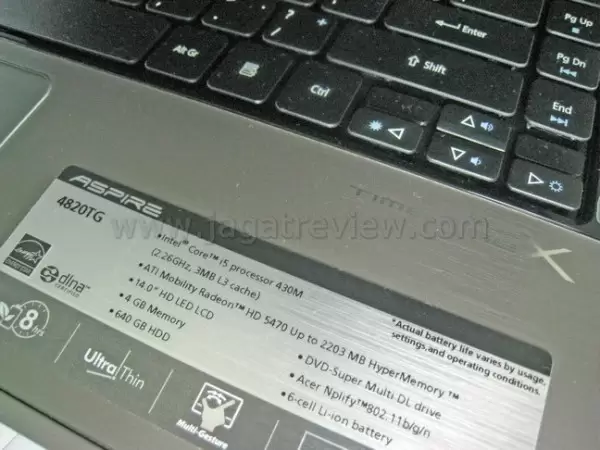 Original article by: Bimanto
Translated by: Oik Yusuf

Tags:



Share This: