MSI Master Overclocking Arena 2010: Temporary Standings
Super PI scores have been submitted, and the temporary standings have been announced. Ekky, former champion of MSI Overclocking Arena (MOA) 2008 with his usual nickname "jengkol", secured the first place with 472984 ms. Patar, a.k.a jabrigselalu came in second with 474828 ms. Hendra Masli (I.R.I.S) followed at the third spot, scoring 481922 ms, while one contestant, Della Ardhia (Max_Dellz) did not submit any score at all.
The Super PI benchmarking software measures a system's processor and memory performances by commencing a series of complex mathematical calculations. It also serves to test the stability of the contestants' rigs.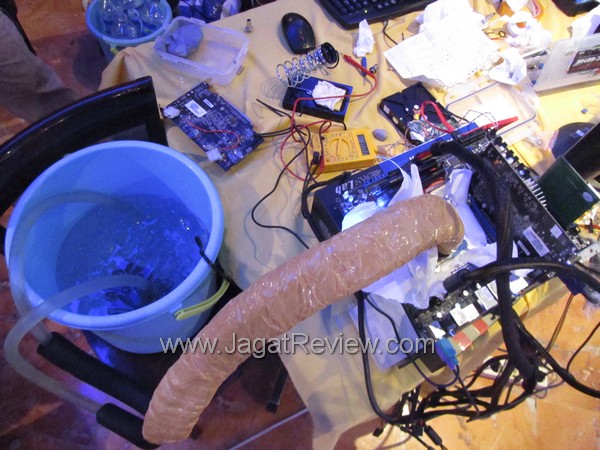 3D Mark Vantage will be used in the second stage. This synthetic benchmark measures the 3D rendering capabilities of each system, by combining the performance ratings of both the GPU (graphics card) and CPU.
Super PI scores from each contestant accounts for 35% of his total accumulative score, while 3D Mark Vantage will contribute a (far) bigger share of 65%. So, as we can see from the aforementioned numbers, the board leaders are only set apart by marginal score differences, and pretty much everyone still has the chance to claim the champion's title by scoring enough points with 3D Mark Vantage.
As we write down this report, some contestants have already submitted their 3D Mark Vantage Scores. Who will become the ultimate winner? Stay tuned to Jagat Review for more follow-ups!

Tags:



Share This: