Sharkoon Rapidcase: A Dual-interface, Massive Enclosure
Gone is the time when internal harddisks are only accessible via a motherboard's interface ports. Using the many kind of enclosures available in the market today, just about anyone can easily convert an internal harddisk into an external drive. This is especially practical for those who feel the need for large storage capacity, since hard disks usually offer more space compared to other types of storage like USB thumb drives, for example.
Some people might have already heard of Sharkoon, the company that focuses its business on storage solutions. Rapidcase here is one of their products. Designed to contain both 2,5 inch and 3,5 inch drives, the Rapidcase has a massive physical dimension. To put your internal drives inside it, you must first disassemble the enclosure unit.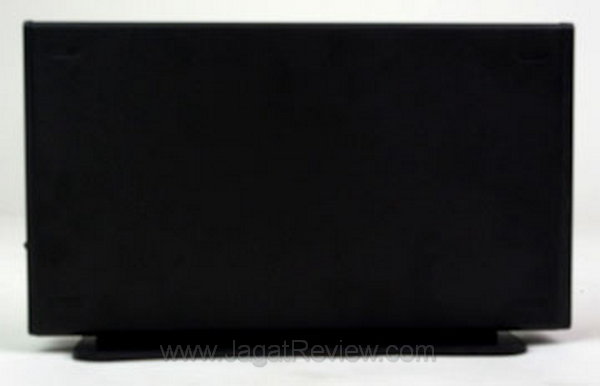 Aesthetically speaking, there's nothing special from the Rapidcase's overall appearance. It has a rectangular shape, and is slightly longer than an external, 3,5" harddisk. Inside, you can fit in any 3,5" or 2,5" drive that uses the SATA port. The Rapidcase is also easy to dismantle. You just have to loosen four screws on the back to reveal the insides. To replace the casing, simply put it back on and fasten the screws.
Just like the previous Sharkoon product in our test, the Quickdeck, Rapidcase supports both eSATA and USB 2.0 interfaces. The latter should enable the Rapidcase to be plugged to any modern computer system, while eSATA gives an extra boost of speed on certain platforms. You can also add eSATA support to your desktop or mobile system system by installing a controller card/ express card.
Tags:



Share This: