MSI N450GTS Cyclone 1GD5 – Good Performance, Excellent Cooler
The MSI N450GTS Cyclone 1GD5 requires at least a 400 watt PSU. Power is supplied through a 6-pin PCIe connector at the rear.
You can choose between the two DVI ports and one mini-HDMI connector to hook up your display to. If you're still using an older CRT monitor, there's a DVI to D-Sub converter in the package box.
Flipping the card reveals its PCB layout.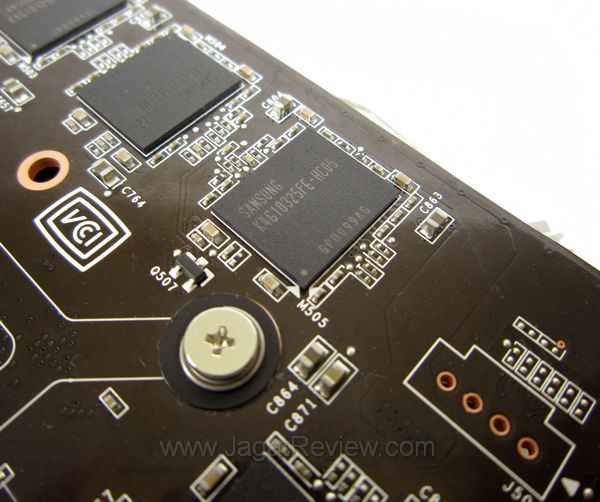 MSI uses Samsung memory chips. Too bad they are not covered with any kind of heatsink material.

Tags:



Share This: