Acer Aspire 4738Z: Old Looks, New Processor
Keyboard on the Aspire 4730Z adopts the "water lily" design, which gives the button some flat, floating looks. But, due to their rather large size, the keyboard buttons are relatively comfortable to type with. On the upper part of the keyboard, there are the speakers and the power buttons.
Test Results
Performance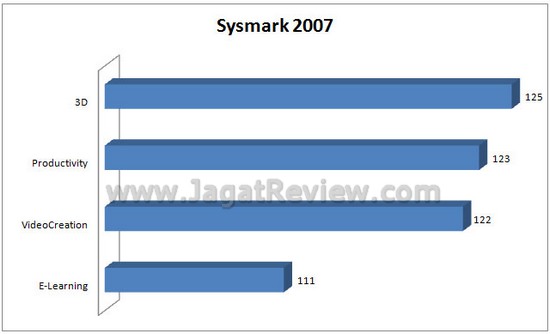 The Aspire 4730Z, surprisingly, performed quite well in our test. Our SysMark result shows that the Pentium P6100 processor in this notebook is roughly equal to lower-end Core i3s in terms of performance. With this kind of speed, you can run most office applications without too much slowdowns.
Battery Life
The 4400 mAh battery on the Aspire 4730Z stores enough electricity to sustain the notebook for 272 minutes, or 4 hours and 32 minutes. Not bad for a 14 inch notebook.
Video Transcoding, Media Espresso
Video transcoding is relatively fast on the Aspire 4730Z, but it's still slower compared to what the Core i3/5 can do.
Intel GMA Graphics Performance
Don't expect much from the on-chip integrated graphics. Our 3D Mark 2006 scores show that you won't be able to play 3D games comfortably on the Aspire 4730Z. But at least you can still watch full-HD videos.

Tags:



Share This: