GeForce GTX 580: 3D Vision Performance
From the test results in our first GeForce GTX 580 article, we know that the corresponding graphics card holds ample processing power under the hood. Both in theory and in practice, it's significantly faster than NVIDIA's previous flagship, the GeForce GTX 480. The GTX 580 is also cooler and more efficient compared to its predecessor. But, aside from those, what else can you expect from this fastest, single-GPU graphics card? How about more immersive gaming with the 3D Vision feature enabled?
In this article, we will see if a single GTX 580 has what it takes to render 3D vision graphics with adequate frame rate. Since this feature basically uses two separate frames displayed simultaneously on the screen to create the 3D illusion, it puts twice the weight of "ordinary" graphics processing on the graphics card. Simply put, you need more horsepower to enjoy the 3D Vision feature without any noticeable slowdown due to the resulting performance hit. With the powerful GTX 580, we might be able to achieve that without having to add a second card. Other solutions are also available, such as two GeForce GTX 460s in SLI.
Required Accessories
For the 3D Vision technology to work properly, you need the following equipments:
3D Vision Kit
NVDIA sells the 3D Vision Kit separately. Both the 3D Vision glasses and Infrared Hub controller are included in the package.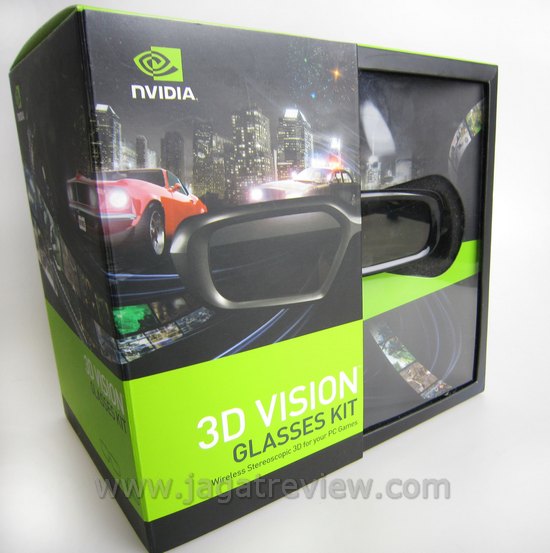 3D Vision Glasses
To operate the infrared receiver and active-shutter mechanism, the 3D glasses rely on an internal battery that can be re-charged using a mini-USB cable. The entire assembly is hidden on the left-side frame of the glasses, which appears slightly bulged compared to the other side.
Infrared Hub Controller
The infrared Hub Controller synchronizes the active-shutter mechanism of the 3D glasses with the on-screen display. On the backside of it, there is the depth-selection wheel, with which you can adjust the "depth" of the 3D illusion.
Tags:



Share This: