Review ZOTAC GTX 460 1GB: Dengan Tambahan Bonus Menarik
Kemasan dan Paket Penjualan
Inilah kemasan produk ZOTAC GTX 460 1GB.
ZOTAC Boost Premium. Pada DVD Driver yang disertakan, ZOTAC memberikan bonus beberapa aplikasi seperti vReveal, Nero Vision Xtra, cooliris, XBMC, Kylo, dan ZOTAC FireStorm. Beberapa aplikasi bersifat free, namun ada juga yang bersifat trial.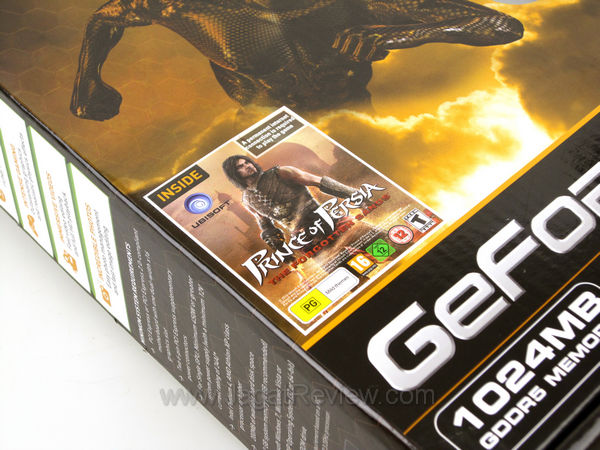 Selain memberikan bonus aplikasi, ZOTAC juga memberikan bonus game original "Prince Of Persia The Forgotten Sands" jika Anda membeli graphics card ini. Belakangan ini, memang cukup jarang produsen yang memberikan bonus game dalam paket penjualan graphics card apalagi pada paket penjualan graphics card kelas mainstream. Bonus game memberi nilai tambah tersendiri dalam paket penjualan sebuah graphics card.
Paket penjualan yang diberikan oleh ZOTAC terdiri dari DVD driver, User's Manual, Quick Installation Guide, DVI to D-Sub, 2x molex to 6-pin power converter, ZOTAC sticker, serta DVD game original.

Tags:



Share This: