AverMedia Aver3D Capture HD: Complete Multimedia Capabilities, Plus 3D!
It wasn't too long ago when a video in/ out feature came standard on most graphics cards, usually in the form of S-Video connector. We don't see this very often on more modern cards, but that doesn't mean we should give up the hope of importing videos from outside sources right to desktop PCs. At least some multimedia product makers continue to innovate and manufacture peripherals intended for this very purpose, including AverMedia who is pushing ever more aggressively into the Indonesian market with their interesting products. One of the most recent additions to their line of multimedia offerings is the Aver3D Capture HD, the world's first 3D TV tuner that also doubles as a video capture board.
As the name might suggest, the Aver3D Capture HD receives display output signal from a number of different sources, including HDMI which is quickly becoming the standard for today's AV devices. Additionally, you can also watch 3D TV with it, although that would require some additional devices. We did some tests and actually liked what it has to offer.
AverMedia Aver3D Capture HD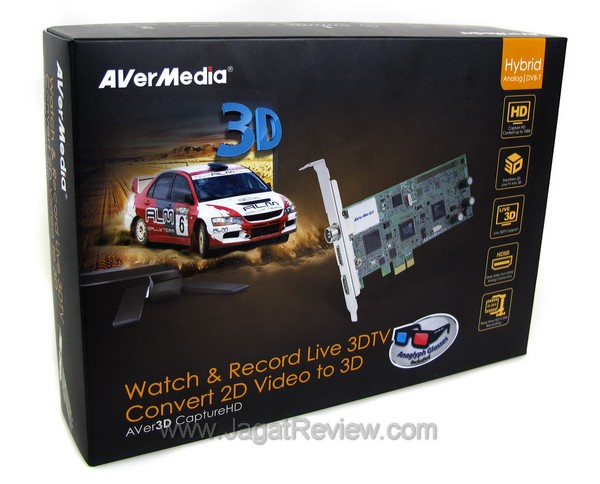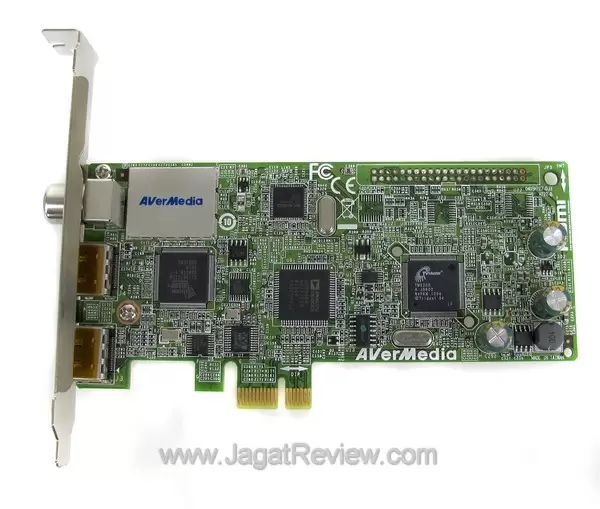 AverMedia Aver3D Capture HD connects to your motherboard via a PCI Express x1 connector. The card itself is relatively small. To further reduce its size, you can replace the standard back plate with a smaller one (included in the package) so that it would fit in tiny computer cases.
Hardware Features
You can only find three connectors on CaptureHD's back plate. Unlike some other video capture boards, AverMedia combined all of the video input ports in a multi-AV cable that connects to one connector on the card, simplifying the connection while maximizing the amount of video input types that can be accommodated. This helps reducing the clutter on the back of the card itself, but cable may look a bit messy because it has so many ends on one side.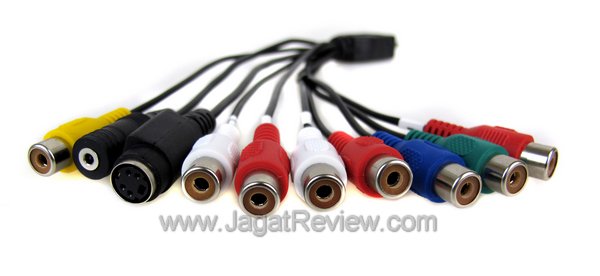 A remote control is included for more convenient operation. You can access various functions from this remote, such as switching TV channels, or recording video from external sources. Two AAA batteries used to power the remote can also be found inside the package box.
Other accessories consist of a simple TV/ radio antenna, a quick installation guide, and a driver disc. Inside the disc, you can find the Aver MediaCenter 3D and Snug TV softwares. An anaglyph 3D-glasses also comes bundled so you can begin watching 3D contents immediately.

Tags:



Share This: