HP Pavilion dm4: Beautifully Designed for Corporate Users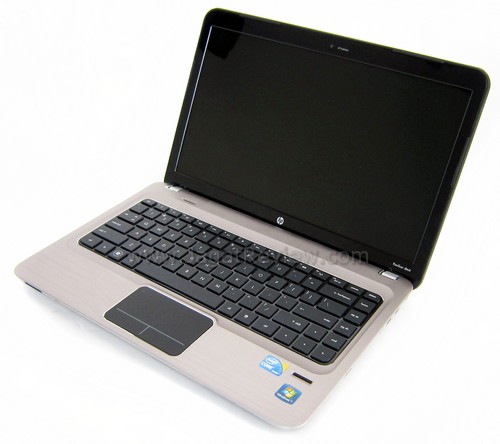 Tired of the same, serious-looking, black color theme that seems to be adopted by most (if not all) office-oriented notebooks? You will find numerous colorful alternatives in the market today. One of the most interesting is perhaps the startlingly beautiful HP Pavilion dm4.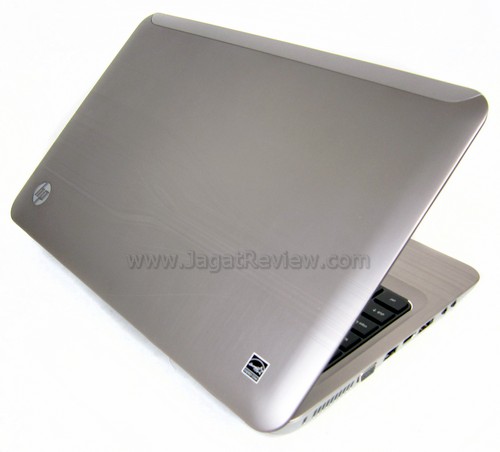 Pavilion dm4's casing is constructed using beautifully finished aluminum alloy, with embossed accents on the back of the screen and the handrest section. This aluminum casing feels cold to the touch, while the embossed lines give a unique, comforting feel on your palms when typing. In our opinion, the deep-black and silver color combination works very well to please the eyes.
Seen from the outside, this notebook seems to be just as big and as thick as others in its class (14 inch notebooks). Underneath the fancy exterior, it is powered by an Intel Core i3 450 (2,4 GHz) processor and 2 GB of DDR3 memory. A high performance, 7200 RPM hard drive with 320 GB of space is available for storage purposes.

However, if graphics processing power is of any concern for you, there might be a downside. Its 14 inch screen is driven by the on-CPU Intel GMA HD, which means that you won't be able to run resource-hungry games with adequate frame rate. You can still playback full-HD movies without any noticeable slowdown though, the glossy surface of HP Pavilion dm4's LCD is ideal for this purpose.

Tags:



Share This: