Review: Digital Alliance GT 430 – The Low Profile Fermi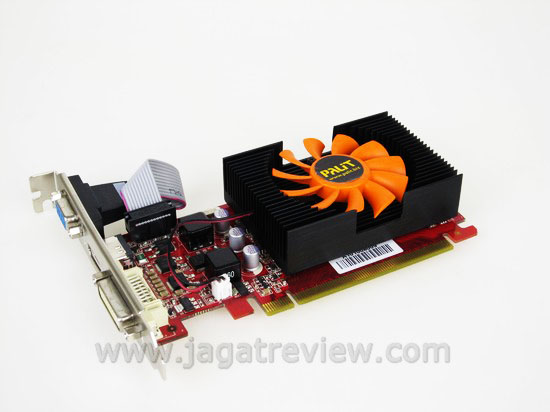 Perhaps the word "Fermi" has been associated with expensive, space-hogging, super-fast, high-end, DirectX 11 graphics cards. True, the Fermi family of GPU has been rather successful in stealing some pieces of the cake off its main rival in higher end market, but what about the entry level down below? NVIDIA sure doesn't want to lose their footing on this lucrative segment of the market, and thus they have released the GeForce GTS 430 to open up the way for Fermi in the low-end positions.
Prior to the release of GeForce GTS 430, the most affordable Fermi derivative was the GeForce GTS 450, which currently retails for around US$ 150. The GTS 430, codenamed GF 108, is priced much lower than that at just US$ 79. We received our first sample from Digital Alliance (DA). They use the same OEM boards with Palit, and as such, their products share similar characteristics with Palit's graphics cards. Even our sample product still bears Palit's sticker, although the package box has been changed to DA's.
Specification
| | |
| --- | --- |
| Digital Alliance GT430 | |
| DirectX | DirectX 11 |
| Processor Cores | 96 cores |
| Memory Amount | 1024 MB |
| Memory Interface | 128 bits |
| Graphics Clock | 700 MHz |
| Processor Clock | 1400 MHz |
| Memory Clock | 800 MHz (DDR 1600) |
| DRAM type | DDR3 |
Digital Alliance follows NVIDIA's reference standard for their GeForce GT 430. Judging from its technical specification, we believe it goes head to head with the AMD Radeon HD 5550 or HD 5570.
Sales Package and Contents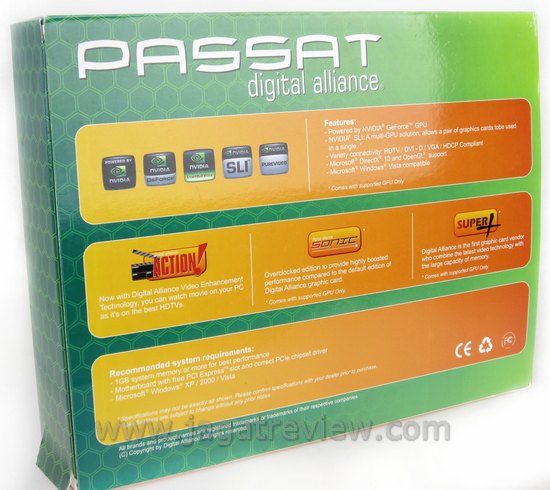 As with any other Digital Alliance product, this GT 430 product shares the same, black box package. Perhaps it's intended to reduce packaging cost? Price is a sensitive issue in this segment of the market.
We didn't find too many items inside the box, not even the lucky draw voucher that is usually tucked somewhere along DA's standard bundle.
The manual book, warranty card, and driver disc are packed together.
The standard, full-size backplate can be replaced with two (or just one) low profile plates for use in HTPC/ small form factor casings.

Tags:



Share This: