Review-NVIDIA GeForce GTX 590 (Part 2): The Fastest Fermi There Is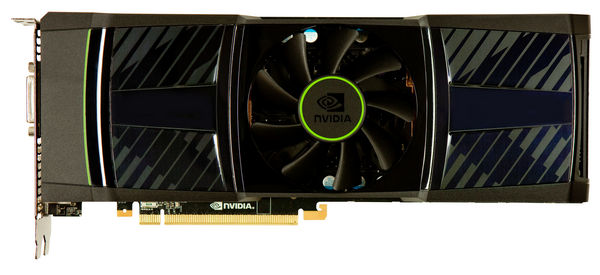 After discussing the technical specification and features of NVIDIA's latest flagship in our first GTX 590 article, it's now time to see if the card is really as promising as it looks. We used various benchmarks and modern games to measure out the performance. Of course, some other graphics card, including AMD's Radeon HD 6990 that also features two graphics chip on one board, were also included in the test.
Test Platform
A slightly different hardware combination is used for this article in order to prevent CPU bottleneck. By using more powerful components to support the faster graphics card, the performance difference between each card could hopefully be more obvious.
Test Results
First, let's see how the GTX 590 performs in synthetic benchmarks.
Synthetic Benchmarks
3DMark Vantage
Setting : P-Rating (Default); No-PPU
3DMark 11
Setting : Performance Preset
Unigine Heaven 2.1
Setting : 1920×1080; DirectX 11; High; AF x16, No-AA
GTX 590 managed to get ahead of the rest of the single cards in 3D Mark Vantage. Meanwhile, in 3D Mark 11, it slightly lags behind the Radeon HD 6990. Its powerful tessellation engine helped it claim the number one spot in Uniginie Heaven 2.1 under extreme tessellation setting.

Tags:



Share This: