Review-Intel 510 Series SSD: Reaching Extraordinary Speed with SATA III!
Intel sent two of their most recent Solid State Drives (SSD) to our lab not too long ago. One of them is the 25-nm, 320-GB drive while the other –perhaps even more interesting- is the Series 510 SSD that uses SATA-III as its main interface. Yes, a SATA-III SSD!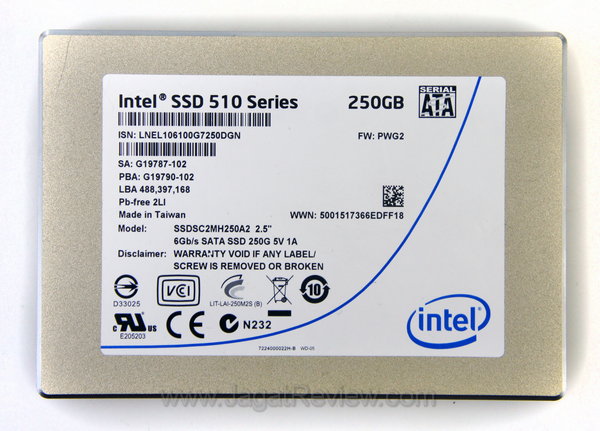 SATA-III
With its maximum 600 MB/s throughput, SATA-III or SATA 6 Gbps interface offers twice the amount of theoretical bandwidth compared to its predecessor, the SATA II or SATA 3 Gbps, which is limited to "only" 300 MB/s. As such, this particular Series 510 SSD from Intel should be able to deliver faster transfer speed since it's no longer under the constraint of the slower interface. According to Intel's claims, the Series 510 SSD is capable to transferring up to 500 Megabytes of data per second. In our tests, we will attempt to find out if that is really the case.
Specification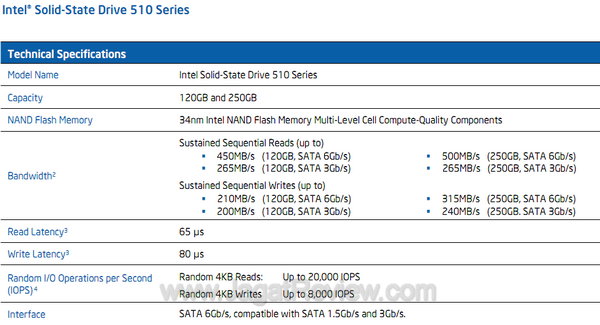 At 250 GB, the Intel Series 510 SSD has a rather large capacity for an SSD, by today's standard at least. That should provide you with ample storage space within which you can protect your precious data (aside from being very fast, SSDs are also known for their resistance to impacts and physical abuse). This SSD also supports TRIM functionality, so that when a user issues a "delete" or "format" command, it won't slow down due to accumulated data garbage.

For this particular SSD, Intel uses the Marvell 9174 SATA 6 Gbps controller. The firmware updates, however, are issued directly by Intel, and not the controller chip manufacturer. As for the fabrication process, the MLC memory on this SSD is still manufactured using the 34 nm fabrication process.