[PR] MSI Displays Industry-First Military Class II Standard at COMPUTEX TAIPEI 2011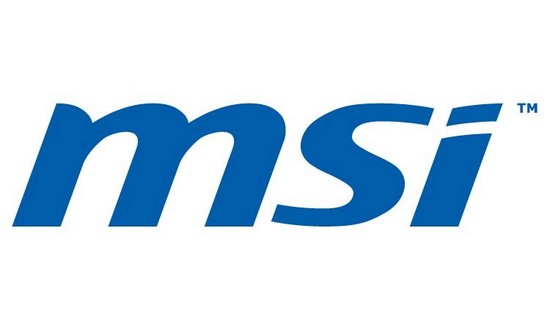 The world's second largest (and Asia's largest) IT event — COMPUTEX TAIPEI 2011 — will be held at all exhibition halls of the Taipei World Trade Center (TWTC) from May 31 to June 4.  MSI, the world-leading manufacturer of mainboards and graphic cards, will be at Booth L607 in TWTC Nangang Exhibition Hall A, where the unrivaled power and sensational performance of MSI products will surely attract attention.  MSI will display the best of its best products at the show, including products that have passed the uncompromised US Military Standards (Military Class II Series) and the latest Intel Z68 mainboards equipped with the MSI-exclusive OC Genie II.
Also shown are the latest Military Class II AMD 9-Series mainboards, with easy overclocking and core unlocking, and the flagship-level Big Bang-Marshal (B3) mainboard equipped with eight PCI-E 2.0 x16 slots, the most in the industry, and the premium Creative X-Fi MB2 sound processor – the best choice for gamers with its superb gaming performance and sound effects.
Military Class II: Certified for Military Quality Assurance – Only the strictest testing standards to achieve the best quality!
The launch of the Military Class standard has changed the IT industry, and although competitors followed suit immediately, military-class components are only found in the highest tier of products.  As a quality perfectionist, MSI has equipped all the latest Intel Z68/P67/H67 mainboards and AMD 9-Series mainboards with Military Class II components, including Hi-c CAPs, SFCs and Solid CAPs to meet the rigorous US Military Standards.
These include the low pressure test, high temperature test, low temperature test, temperature shock test, humidity test, vibration test and shock test. In either extreme OC or severe environments, MSI mainboards can always fulfill the performance and quality expectations of users.
OC Genie II – Smart OC Technology: Performance and Power Beyond Compare on Z68
Although the Military Class II Standard has made MSI mainboards flawless, the new-generation OC Genie II smart overclocking technology boosts the performance of MSI mainboards far beyond the imagination. Continuing the level of accessibility of its previous generation, the OC Genie II makes OC even easier.  Users can activate OC in three different ways: press the button on the mainboard; turn it on from BIOS; or activate from the OS application. In just one second, OC Genie II can unleash optimal performance from your system
The latest MSI Z68 Series is one of the key products at the show.  In addition to Military Class II components, it is also equipped with the Intel Smart Response Technology, tailored for SSDs to enhance data read/write speed. Combined with the MSI-exclusive OC Genie II, users can boost the performance of their Z68-based platforms up to 457% to get way ahead of competitors. The MSI Z68 Series also supports both integrated and discrete graphic displays for added flexibility and power saving capability.
Military Class II with AMD 9-Series: Unlock Cores, OC and NVIDIA SLI/AMD CrossFireX All in One
The MSI AMD 9-Series will make its debut appearance at Computex 2011. Apart from Military Class II components to maintain stable operations in OC and high-load states, the MSI OC Genie II can significantly boost clock speeds and unlock cores in AMD CPUs to boost performance to 248%! The MSI AMD 9-Series also supports NVIDIA SLI and AMD CrossFireX for multiple-display – up to four graphic cards at the same time.

Big Bang-Marshal (B3) : : The mainboard tailor for power users

MSI's Big Bang-Marshal (B3) is set to deliver the most powerful mainboard for enthusiasts – Military Class II components, eight PCI-E 2.0 x16 slots (the most in the industry), and the premium Creative X-Fi MB2 sound processor for users to enjoy unrivaled gaming performance, uncompromised system stability and outstanding sound effect.

The 24-phase DrMOS power supply design ensures performance and stability required for any OC operations.. while the dual 8-pin power supply and additional 6-pin VGA supply ensure stable power supply for both the processor and graphics card in OC state for optimal performance.




Tags:



Share This: