Review-OCZ Vertex 2 SSD: Black, Sleek, and Fast!
The SandForce controller is widely known for its remarkable speed. Back one year ago, there wasn't too many alternatives available, but right now you can choose between various brands when you want to shop for a SandForce SSD. OCZ is one such brand, and its SandForce-enhanced Vertex 2 SSD is aimed squarely at those who want the ultimate in storage performance, at least before newer, SATA-III SSDs start to arrive in large quantities.
Unlike its predecessor, Vertex 2 is equipped with the SandForce-1200 controller. Based on previous reviews of the Patriot Inferno and ADATA S599 SSDs –both also utilize the SandForce 1200 (SF-1200)- one can expect some very high data transfer speed from the Vertex 2. This SSD also shares the same 120 GB storage space as the products from those two other brands mentioned above. Of course, it is available in different capacities as well.


DuraWrite feature is also implemented on this SSD. This will help increase the write-cycle of MLC SSDs (with SF-1200 or SF-1500 controller) to up to 5.000 times. DuraWrite has a write amplification rate of around 0.5.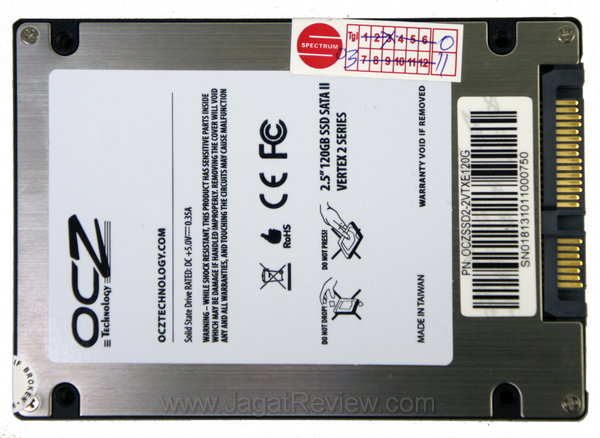 Sales Package and Contents
Here's how the package box looks like: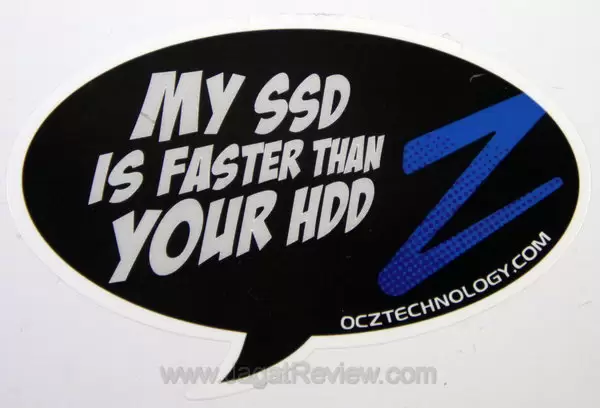 There aren't too many accessories bundled inside, but with this sticker, at least you can still brag about your system in front of friends and families.


A mounting bracket is also included to help you mount the SSD inside a 3.5" drive bay, which might well be the mounting choice for many users. The SSD is mounted horizontally on this bracket, as shown in the picture below.

Tags:



Share This: