Review-OCZ RevoDrive: Truly an Express Drive!
Test Platform
Moving on to performance testing, the hardware used as our test platform are as follows:
Testbed

Processor

Intel Core i3 2100, 3.1 GHz

Motherboard

Intel H67, LGA 1155

Graphics Card

AMD Radeon HD 5550

Memory

Kingston DDR3 9GB

Primary Storage

Kingston SSD V+100, 64 GB

Power Supply

CoolerMaster GX 550 watt

Input Devices

Genius (Keyboard & Mouse)

Monitor

18.5" LCD, 1366×768

Operating System

Windows 7 64-bit
Additionally, we brought along two SATA 6Gbp (SATA-II) SSDs from Intel and Crucial for comparison purposes.
Test Result
HDTune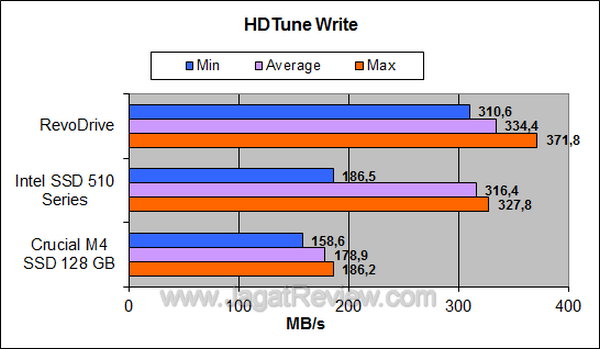 These three drives are very fast indeed, but the RevoDrive managed to come on top of the others by yielding more than 500 MB/s read speed (average) and just over 370 MB/s write speed (average), according to HDTune.
I/O Meter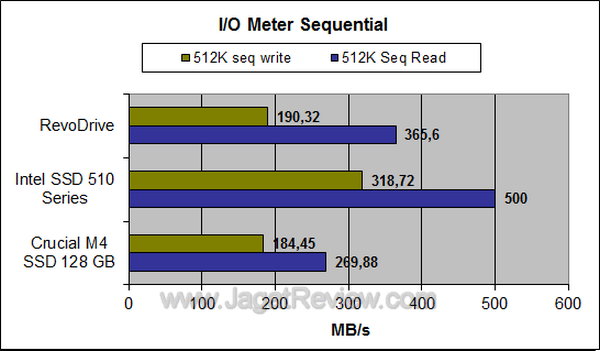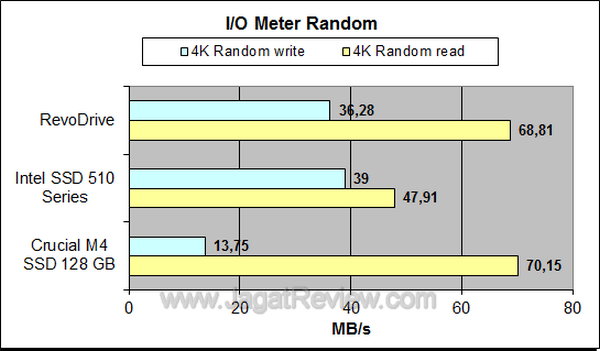 Intel SSD 510 series excelled in I/O Meter's sequential read/ write measurement, but the RevoDrive took over the lead in random read/ write testing.
Crystal Disk Mark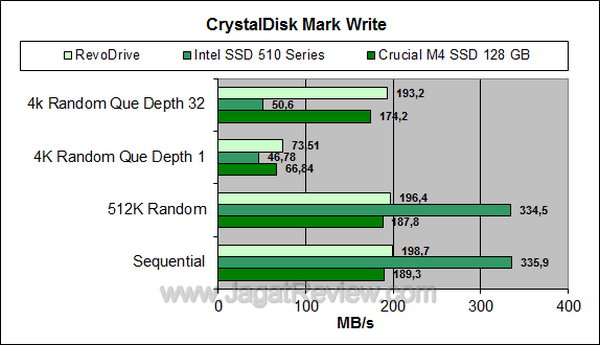 Revo Drive isn't too bright here in Crystal Disk Mark, but don't be mistaken, it is still very fast.
PCMark 7
RevoDrive scored higher points in PCMark 7 compared to one of the SATA-III SSD used for comparison.
File Transfer Test


In real world file transfer scenario, Intel Series 510 SSD came on top, followed by the RevoDrive in runner-up position.

Tags:



Share This:
News | February 10, 2015 | Comments

Beberapa kasus kecelakaan pesawat terbang akhir-akhir ini menimbulkan sedikit kekhawatiran dibenak orang-orang. Apalagi banyak kejadian yang merenggut nyawa penumpang pesawat, yang sebelumnya tidak ada indikasi bahwa kecelakaan bakal terjadi. Sebuah aplikasi
Read More »
Kabar baik bagi Anda para fans seri Dragon Quest. Setelah sebelumnya diumumkan akan dirilis dalam versi Jepang, Square Enix memastikan bahwa game terbarunya, Dragon Quest Heroes, juga akan meluncur untuk
Read More »
News | March 13, 2015 | Comments

Laptop premium dengan Chrome OS, Chromebook Pixel, kembali dihadirkan oleh Google di tahun 2015 ini.Perangkat Chromebook dengan spesifikasi kelas atas tersebut akan hadir dalam beberapa varian dengan prosesor Core i5
Read More »
ASUS ROG G550JK jauh lebih ramping dibanding notebook gaming umumnya. Apakah hal itu memengaruhi kinerja bermain gamenya? PlayTest mencobanya, Anda tentukan sendiri!
News | January 11, 2015 | Comments

Teknologi kamera profesional telah banyak menggunakan fitur Wireless maupun NFC. Bahkan untuk kamera profesional yang belum mendukung dapat memanfaatkan teknologi tersebut melalui perangkat SDcard yang sudah dilengkapi fitur wireless. Kini,
Read More »