Hands-On Review: AirLive N.Power – Modest in Appearance, Rich in Features
During the recent Computex 2011 exhibition, JagatReview visited a booth belonging to AirLive., the network peripheral manufacturer from Taiwan. Some of their displayed products seemed rather interesting. We were wondering if we could try one of them for reviewing purposes.

Fortunately for us, that hope came into realization! Shortly after returning home from the grand exhibition, Airlive offered to send us some of their networking products for reviewing purposes. Such chance is not to be missed, of course. The first of Airlive's wireless routers, the N.Power, arrived immediately after.
From its name, we can already tell that the N.Power – Wireless-N PoE AP Router is, indeed, a wireless router. It supports the Wireless N standard and, additionally, comes with the Power Over Ethernet feature that allows it to also functions as a Wireless Access Point. We will discuss more about the features, but first, let's take a look at the product itself!
Sales Package and Contents
This is the package box of AirLive N.Power. It looks rather simple, just like the actual product contained within it. Inside, you can find several complimentary accessories, including a quick-start guide, a software CD, an antenna, a power adaptor, and an Ethernet cable.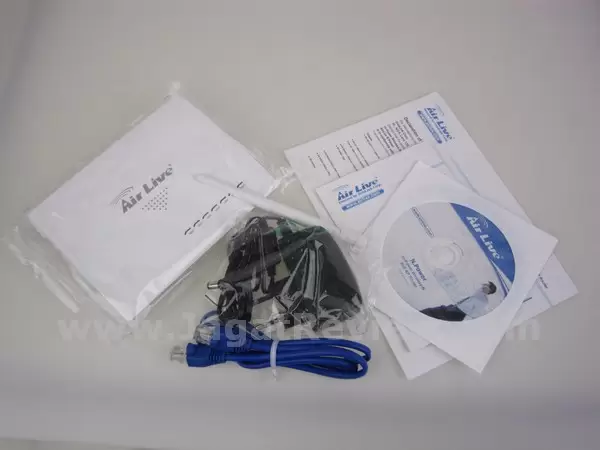 AirLive N.Power
The N.Power provides 5 Ethernet ports on its rear side. Of those, one port is dedicated for WAN and the other four are for wired LAN. We can also find two USB 2.0 ports, the "Reset" and "WPS" buttons, and the antenna connector.
One of the four LAN ports supports the Power over Ethernet (PoE) feature which will supply electricity to the router through Ethernet cable connected to that port. Unfortunately, the PoE adapter is not included in the package and must be acquired separately.
Just like other, similar products in the market today, AirLive N.Power is also equipped with a set of indicator lights on its top side. They indicate the activity state of all LAN ports, as well as the WPS feature.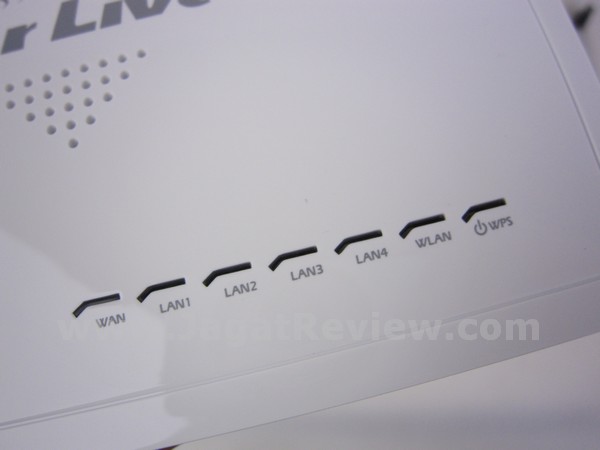 About the size and design, AirLive N.Power is pretty much similar to other products of its class. A slightly different addition comes in the form of a semi-permanent, hard transparent plastic base attached to the bottom of the router. There are some holes on this plastic base that could be used to mount the AirLive N.Power onto a wall (in a fashion similar to attaching a clock onto a nail on the wall).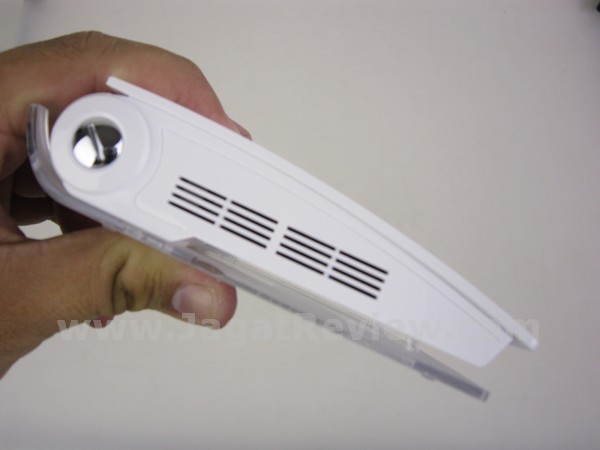 Tags:



Share This: