Gadget
Kwan Lan
Review-Samsung Galaxy Y: Feature-rich, Yet Affordable
Here is Samsung's latest -and perhaps the most interesting by far – Galaxy smartphone! The "Y" in Galaxy Y stands for "Young", so you can already guess which segment of the market this phone is aimed at. There are loads of interesting features that you will find on this Android Gingerbread 2.3.5 phone, but the most prominent one has got to be its price. At Rp 1.200.000 (less than US$ 150), Samsung's Galaxy Y appeals to just about everyone. If you're Indonesian and want to read the Bahasa Indonesia version of this review, you can go to Review Galaxy Y: Smartphone Android Samsung Paling Murah, Kencang dan Lengkap.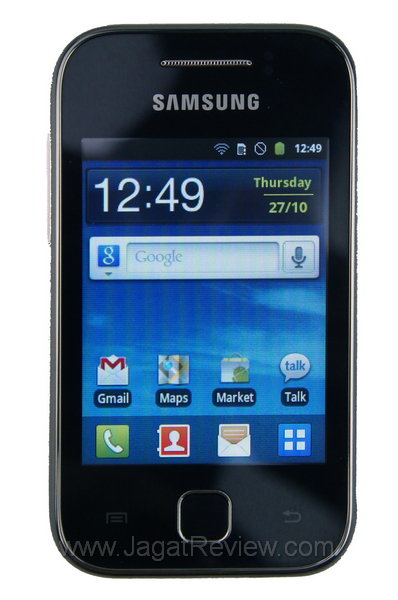 Speaking of features, for a phone in this price level, Galaxy Y gives you quite a lot for the money. Take a look at the list: WiFi, GPS, WiFi, GPS, hotspot tethering, Bluetooth, camera, compass, accelerometer, and proximity sensor. Previously, such complete set of features could only be found in middle to upper-class Android phones. If you're looking for a GPS or MiFi device that's also able to do additional tricks aside from its main functionality, the Galaxy Y might be an interesting alternative. It comes standard with version 5.7 of the famed Google Map software, enabling Galaxy Y to store off-line maps.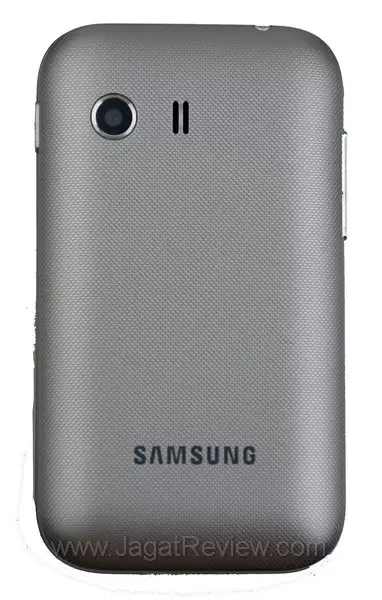 As for its size, Galaxy Y is relatively small for a feature-packed Android smartphone. Measuring 104x58x11 mm, this phone slips easily into your jeans pockets, your bag, purse, or even your shirt pocket. To make things easier, it weighs no more than 100 grams.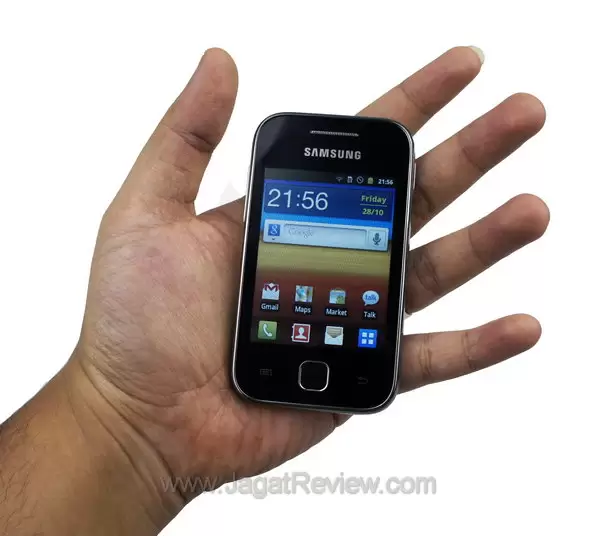 Galaxy Y is armed with Broadcom BCM21553 System-on-Chip (Soc), sporting an 832 MHz ARM 11 processor and a Broadcom VideoCore IV GPU. As for the memory, Samsung equips this phone with 256 MB of RAM, plus 160 MB of NAND Flash for storage. It has a reasonably clear 320×240 3-inch touchscreen and version 2.3.5 (Gingerbread) of the Android OS.
Sales Package and Contents
Now, let's open the package box and see what's inside!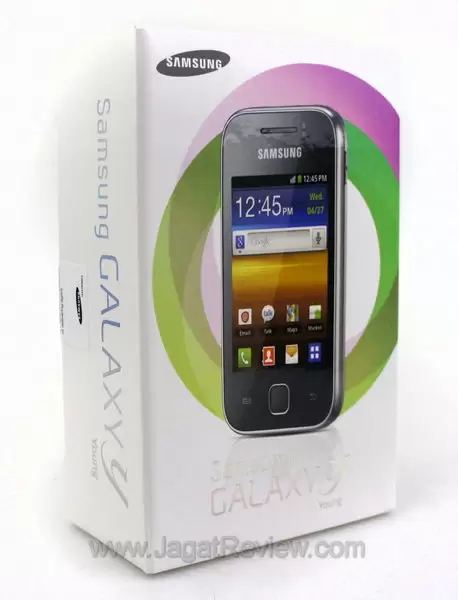 These are the additional accessories we found in the box: