[PR] AirLive has announced 802.11 b/g/n Wireless Presenter Dongle AirVideo-100v2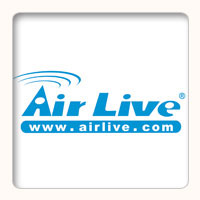 Taipei, Taiwan: AirLive, one of the most advanced worldwide brands for networking and communication equipment, has announced Wireless Presenter Dongle AirVideo-100v2 the most efficient and cost effective method to conduct wireless conference presentation. The main feature of AirVideo-100v2 is possibility to upgrade any projector instantly with Wi-Fi capability. The AirVideo-100v2 fully maximizes the value of existing network equipment and projector. It supports 802.11 b/g/n standards and it is compatible with any VGA projector or LCD TV.
The AirLive AirVideo-100v2 brings high performance wireless projection, so it enables user easily share multimedia on a big screen without any cables. It is also very easy to install either downloading the WPS client software from web management page or use the Plug&View token to project wirelessly immediately.
The Airlive AirVideo-100v2 also allows up to 4 computers to be projected on single screen, which is very useful for example to do Side-by-side comparison and increase meeting productivity.

It supports also Smartphones and tablets with MobiShow utility, which brings the mobile screen to the big screen and thus can play photos and PtG files for the presentation.

More information about this product: http://www.airlive.com/product/product_3.php?pdid=PD1311649154744

Tags:



Share This: