Direct Release
Dian Syarifuddin
[PR] ASRock Z77 Extreme4 Mendapatkan Tom'sHardware 2012 Approved Award
TAIPEI, Taiwan, July 24, 2012 – Award-aholic motherboard player, ASRock Inc, hari ini mengumumkan bahwa perusahaan mobo dengan penjualan terbaik Z77 Extreme4 telah mengalahkan banyak pesaingnya dan memenangkan penghargaan 2012 Approved Award dari industri terkemuka media IT, Tom's Hardware.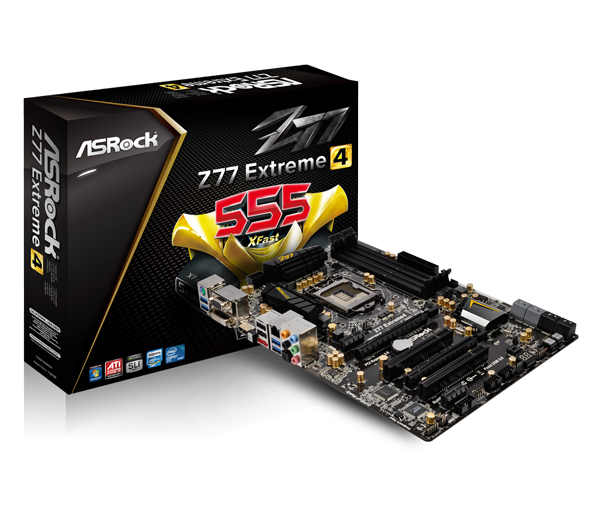 Sangat banyak motherboard Z77 membanjiri pasar saat ini, tapi yang manakah yang memiliki nilai terbaik? Secara Global Tom's Hardware baru-baru ini mereview beberapa motherboard seri Z77 yang berada dikisaran harga $160, memberikan secara mendalam gambaran tentang jenis-jenis perangkat tambahan utama yang diharapkan oleh pembeli.
Thomas Soderstrom, editor dari Tom's Hardware menguji tujuh motherboard Z77 dengan kisaran harga $160, termasuk mobo dari Asus, Gigabyte, Biostar, ECS, Intel, MSI, dan tentu saja ASRock. ASRock dengan semangat menyampaikan berita besar bahwa Z77 Extreme4 kami adalah pemenang sejati dan telah dipilih oleh Tom'sHardware award yang paling bergengsi yaitu Tom'sHardware 2012 Approved Award.
Thomas Soderstrom mencatat "ASRock takes its recent ambitions to rule the overclocking world seriously in its Z77 Extreme4, putting much of its design effort into the CPU's voltage regulator. ……. For another $5, ASRock's Z77 Extreme4 adds an extra pair of USB 3.0 ports and an extra pair of SATA 6Gb/s connectors."
Z77 Extreme4, Motherboard yang paling popular dari ASRock Intel 7-series motherboard revolution, dengan fitur epic chipset cooling, Premium Gold Caps, Digi Power dan 8 + 4 power phasing design yang pasti akan menjadi partner terbaik untuk PC  Ivy Bridge anda. Penjualan terbaik motherboard Z77 Extreme4 menggabungkan dengan rock-solid components dan tweak-friendly software applications yang melayani hampir semua kebutuhan anda. Menggunakan uang anda dengan bijak, dan ASRock Z77 Extreme4 memungkinkan anda untuk menuai hasilnya.
For more product information, please visit :
http://www.asrock.com/mb/Intel/Z77%20Extreme4/