[PR] SP/Silicon Power Brings Back the Popular Limited Edition Collection for the Holiday Spirit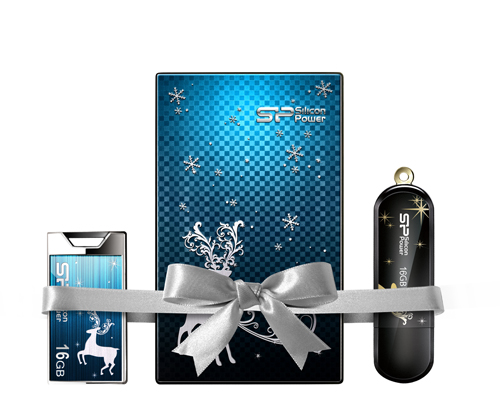 Taipei,Taiwan– September 6, 2012 – Leading memory storage brand, SP/Silicon Power is bringing back its popular limited edition collection for the upcoming seasonal holiday.
The collection first made its debut last year for the holiday season and quickly became a favorite among customers. The availability of the collection was cut short by the global hard drive shortage last year, and now SP is bringing back the seasonal favorite to make up for the regret.
The limited edition collection includes the Touch 850 flash drive, Luxmini 322 flash drive and Diamond D05 portable hard drive. All three items feature lively holiday theme with a modern and exquisite design and are the perfect gift choice for that special someone.
Every SP flash drive product comes with a lifetime warranty while its portable hard drive enjoys a three-year warranty. All memory products come with the SP Widget free download software, providing 7 major back up and security tools to further ensure value-added services in security and convenience to consumers. For more product information, please visit the official website at http://www.silicon-power.com

Tags:



Share This: