Review OCZ Vertex 4 512 GB: SSD Kencang dengan Chipset Indilinx Everest 2
Beberapa bulan yang lalu, tersiar kabar bahwa OCZ berkeinginan untuk mengakuisisi Indilinx. Nama Indilinx sendiri sepertinya tenggelam karena suksesnya SandForce dalam menggempur para pesaingnya, sesama pembuat kontroler Solid State Drive (SSD), dengan kecepatan yang sangat memukau. Walaupun begitu, ternyata SandForce juga menjual kontrolernya kepada para pesaing OCZ, sehingga sepertinya persaingan akan menjadi monoton jika semua SSD memiliki kontroler yang sama.
Beberapa saat setelah akuisisi, akhirnya OCZ mengeluarkan Vertex 4, seri SSD terkencang dari OCZ pertama yang diinjeksi kontroler Indilinx Everest 2. Tentu saja dengan munculnya Vertex 4, menjadi sebuah angin segar dalam persaingan pasar SSD kelas atas. Walaupun begitu, tidak semuanya berjalan lancar.
Saat pertama kali diluncurkan, sekitar bulan April yang lalu, ternyata Vertex 4 mengalami kesulitan dalam melakukan pembacaan sekuensial. Untuk itu, sang produsen pun meluncurkan firmware versi 1.4 yang berisikan beberapa perbaikan. Perbaikan tersebut meliputi:
Increased read performance at low queue depths (Meningkatkan kinerja baca saat antrian data rendah)
Improved sequential write performance for 128GB and 256GB models (Peningkatan kinerja sequential write pada model 128 GB dan 256 GB)

Increased performance under specific workloads of mixed reads and writes (Meningkatkan kinerja pada beban kerja tertentu saat adanya kegiatan baca dan tulis data secara bersamaan)

Improved host compatibility with dated/uncommon BIOS revisions (Meningkatkan kompatibilitas host dengan revisi-revisi BIOS)

Improved stability when resuming from S3/S4 on older generation motherboards (Meningkatkan stabilitas saat resume dari state S3/S4 pada motherboard generasi lama)

Increased read performance on small file sizes (lower than 4K) (Meningkatkan kinerja baca pada file yang lebih kecil dari 4KB)
Akan tetapi, setelah beberapa saat, OCZ kembali meluncurkan firmware versi 1.5. Firmware yang satu ini pun memiliki beberapa tweak yang dapat meningkatkan kinerja dari Vertex 4. Pada sampel yang kami dapatkan, firmware yang terpasang adalah versi 1.5. Perbaikan yang ada meliputi:
Improved sequential file transfer performance for 128GB, 256GB and 512GB models (Meningkatkan kinerja transfer file sequential  untuk model 128GB, 256GB, dan 512GB)
Optimized idle garbage collection algorithms to extend the benefits of performance mode by enabling the feature across a greater percentage of the drive (Mengoptimalisasi algoritma garbage collection saat idle yang bermanfaat untuk mode performance dengan mengaktifkan feature tersebut)
Improved HBA / RAID card compatibility (Meningkatkan kompatibilitas pada HBA / RAID card)
Further improved compatibility with desktop and mobile ATA security features (Peningkatan kompatibilitas terhadap feature keamanan ATA pada desktop dan mobile)
Corrected a corner case issue where the 'Remaining Life' SMART attribute could be reported incorrectly (Koreksi pada beberapa kasus di mana laporan atribut Remaining Life pada SMART tidak benar)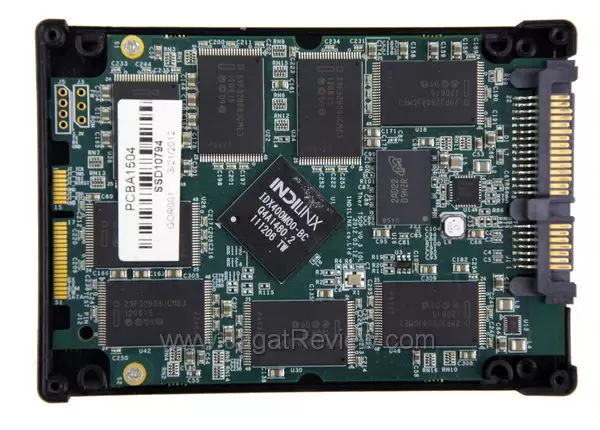 Hal ini menunjukkan bahwa pada sampel pengujian yang kami dapatkan, sudah tertanam firmware yang membuat SSD ini dapat berlari secara optimal. Lalu bagaimana dengan kinerjanya? Sebelum kita masuk kepada segmen tersebut, ada baiknya untuk melihat platform pengujian yang kami gunakan serta paket penjualan dari SSD ini.
Platform Pengujian SSD OCZ Vertex 4 512GB
Motherboard: Intel H67 LGA 1155
Prosesor: Intel Core i3 2100 3,1 GHz
RAM: Kingston DDR3 8 GB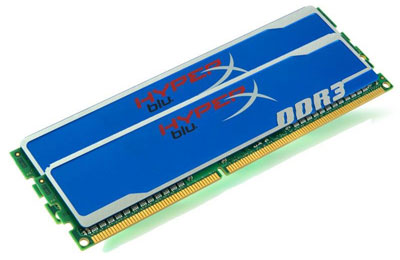 Graphics Card: AMD Radeon HD 5550
Power Supply: Corsair CX 500
Input Device: Genius Keyboard and Mouse
Monitor: 18,5 inch LCD
Sistem Operasi: Microsoft Windows 7 64 bit
Kemasan Paket Penjualan
Beginilah kemasan dari SSD OCZ Vertex 4 yang berkapasitas 512 GB.
Di dalam paket penjualan tersebut, akan ditemukan beberapa perlengkapan seperti berikut ini:
Tags:



Share This: