Review VGA NVIDIA MSI GTX 680 Lightning: Kreasi Terbaik MSI Untuk GK104 Terkencang
Apa yang dapat dilakukan oleh produsen pada graphics card single-GPU terbaik milik AMD maupun NVIDIA? Salah satunya adalah menciptakan produk yang membuat graphics card terbaik tersebut menjadi lebih baik lagi. Mungkin itulah yang dapat menggambarkan apa yang dilakukan produsen MSI dengan graphics card seri Lightning-nya. Bermodalkan chip GPU terbaik dari AMD dan NVIDIA, MSI telah melahirkan dua varian graphics card seri Lightning yaitu HD 7970 Lightning dan juga GTX 680 Lightning yang akan kami sajikan review-nya kali ini.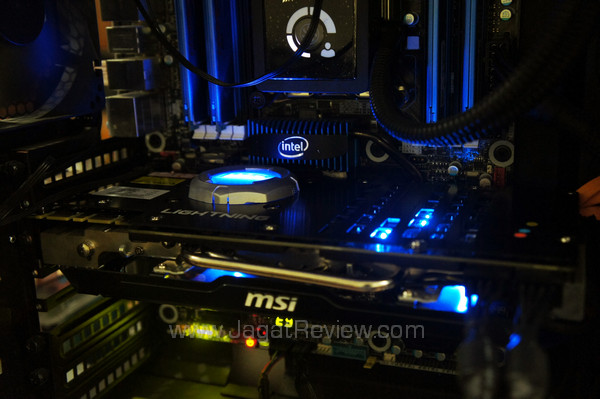 Graphics card seri Lightning memang menjadi produk spesial dari MSI. Memang tidak aneh mengingat graphics card ini mengakumulasi semua feature terbaik yang mampu diberikan oleh teknisi MSI. Tidak hanya itu, seri Lightning juga mengusung komponen pilihan, sistem pendingin non-reference, dan juga spesifikasi clock lebih tinggi. Dengan segala keunggulannya, seri Lightning merupakan incaran utama pengguna biasa maupun kalangan overclocker.
Platform Pengujian MSI GTX 680 Lightning
Prosesor: Intel Core i7 3960X @4.5 GHz
Motherboard: Intel Desktop Board DX79SI
Graphics Card:  AMD HD 7900/7800 Series; NVIDIA GTX 500 & 600 Series
Memory: 4x 2 GB Kingston HyperX blu. (@1600 MHz; 1.65 V)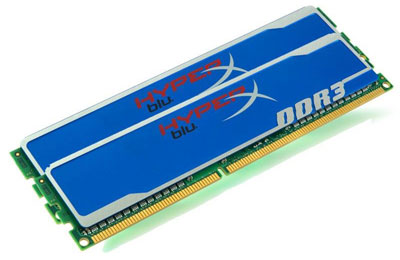 Storage: Kingston SSDNow V+ Series 64 GB
Power Supply: Corsair AX1200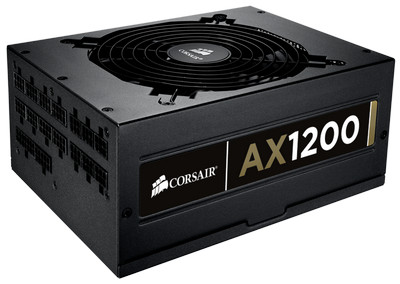 CPU Heatsink: Corsair H100 (Fan Speed Minimum)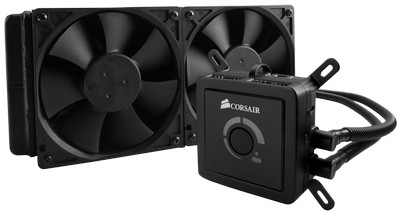 Casing: Corsair 500R (All Fan On)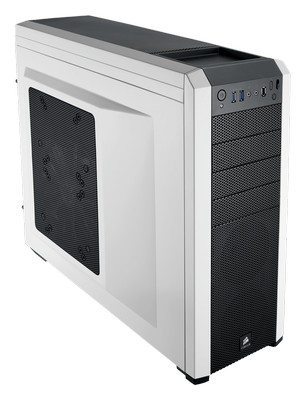 Monitor: LCD Monitor 1920×1080
Input: Generic Keyboard and Mouse
OS: Windows 7 Ultimate 64-bit SP1
Driver : Catalyst 12.2|12.3|12.7 Beta; Forceware 296.10|301.10|304.79 Beta|305.37 (GTX 660 Ti)
(*) Seluruh graphics card diuji pada setting default yang disediakan driver tersebut, pada versi tersebut.
Spesifikasi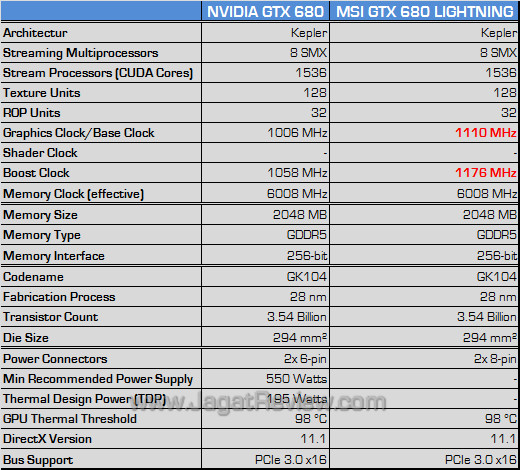 MSI GTX 680 Lightning dipersenjatai clock GPU sebesar 1110 MHz, clock memori sebesar 6008 MHz, dan Boost Clock sebesar 1176 MHz. Sedangkan nilai Boost Clock maksimal yang kami dapatkan di pengujian kami adalah sebesar 1241 MHz.
GeForce GTX 680 Feature
Microsoft DirectX 11.1
NVIDIA GPU Boost
NVIDIA Adaptive VSync
NVIDIA Surround Up to Four Monitors
NVIDIA 3DVision
NVIDIA 3DVision Surround
NVIDIA 3-way SLI
NVIDIA PhysX
NVIDIA CUDA
NVIDIA TXAA
NVIDIA FXAA
PCI Express 3.0 x16
Dual-link DVI
HDMI 1.4a
Display Port 1.2
Kemasan Produk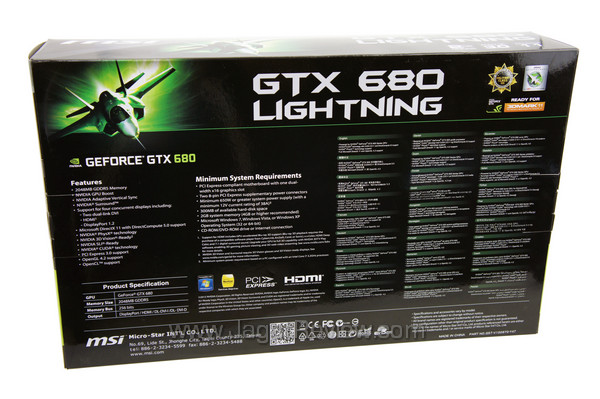 Desain kemasan produk MSI GTX 680 Lightning memang identik dengan MSI HD 7970 Lightning kecuali pada penggunaan warna hijau yang mewakili warna khas NVIDIA.
Ruang pada sisi belakang kemasan yang terbatas membuat MSI menggunakan bagian dalam sisi depan kemasan untuk memaparkan berbagai feature unggulan graphics card Lightning dalam dua halaman. Terdapat pula jendela kecil untuk mengintip isi dalam kemasan.
Paket Penjualan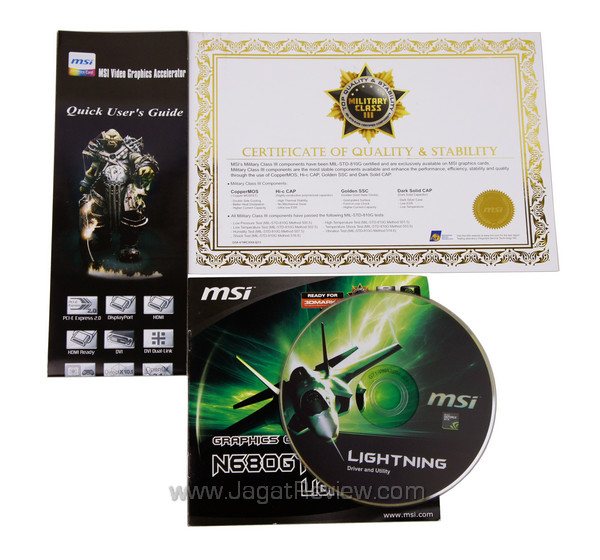 Perlengkapan yang disertakan bersama graphics card terdiri dari:
Manual book
Quick User's Guide
Military Class III Certificate
Driver & Utility Disc
DVI to D-Sub
6-pin to 8-pin PCIe power cable converter
SLI Bridge
Tags:



Share This: