Movies,News Ernest Dimitria Comments
Terminator akan Kembali Meneror Industri Film
Kabar baik hadir bagi para penggemar Terminator. Setelah perilisan Terminator Salvation tahun 2009 lalu, garis kehidupan franchise ciptaan James Cameron (Titanic) itu kembali bergerak.
Seperti dilansir IGN, bintang tiga installment pertama Terminator—Arnold Schwarzenegger—mengatakan bahwa para produser dan pemilik franchise tidak puas dengan arahan McG dalam Terminator Salvation. Meskipun demikian, mereka masih ingin melanjutkan franchise Terminator setidaknya dengan dua installment lagi.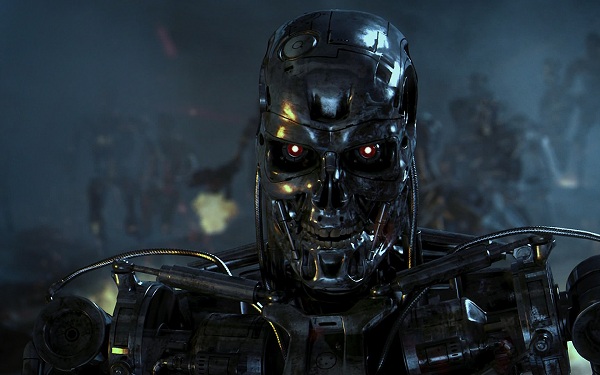 Kepastian rencana tersebut diperkuat kabar pembelian hak franchise Terminator oleh Megan Ellison dan studionya, Annapurna Pictures, dari tangan Pacificor. Tidak hanya film layar lebar, perjanjian itu kemungkinan akan disertai proyek televisi dan beragam merchandise.
Megan mengajak saudaranya, David Ellison, dan studio Skydance Productions untuk mewujudkan installment kelima Terminator. Namun, untuk penulis naskah maupun sutradara masih dalam tahap pencarian.
Melihat kemungkinan tersebut, tampaknya para cyborg akan kembali meneror layar kaca walau usaha serupa sempat gagal. Apakah Terminator: The Sarah Connor Chronicles yang hanya bertahan selama dua musim dari tahun 2008—2009 akan kembali dihidupkan?
Untuk versi layar lebarnya sendiri, belum jelas film selanjutnya akan menjadi lanjutan Terminator Salvation atau reboot secara menyeluruh. Mungkin pertanyaan terpentingnya adalah: Apakah Arnold Schwazenegger, the original terminator, akan kembali membintangi franchise tersebut?