Review VGA AMD HIS HD 7850 iPower IceQ Turbo 4GB: Bertenaga dengan Clock 1GHz
Diuji oleh Gatot Tri Yuwono & Ditulis oleh Fidelis Andryanus
Kali ini kami kedatangan sebuah graphics card dari produsen yang sudah cukup dikenal karena inovasi maupun kualitas produknya yaitu HIS. Produk dari HIS yang akan kami uji kali ini adalah HIS HD 7850 iPower IceQ Turbo 4GB.
HIS HD 7850 iPower IceQ Turbo 4GB merupakan versi overclock dari AMD Radeon HD 7850. Graphics card ini di tempatkan pada kelas mainstream. Tidak hanya untuk kalangan pengguna biasa dan gamer dengan dana terbatas, graphics card mainstream ini juga cocok untuk kalangan overclocker yang hobi mengutak-atik graphics card berkat kehadiran feature iPower dan sistem pendingin non-reference IceQ. Dengan segala fitur tambahan dari HIS, bagaimana performa graphics card ini di pengujian kami? Mari kita simak hasil pengujian di bawah ini.
Platform Pengujian HIS HD 7850 iPower IceQ Turbo 4GB
Prosesor: Intel Core i7 3960X @4.5 GHz
Motherboard: Intel Desktop Board DX79SI
Graphics Card:  AMD HD 7900/7800/7700 Series; NVIDIA GTX 500/600 Series & GTX TITAN
Memory: 4x 2 GB Kingston HyperX blu. (@1600 MHz; 1.65 V)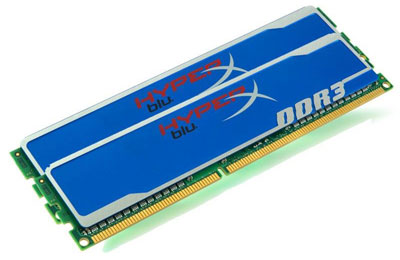 Storage: Kingston HyperX SSD 120GB
Power Supply: Corsair AX1200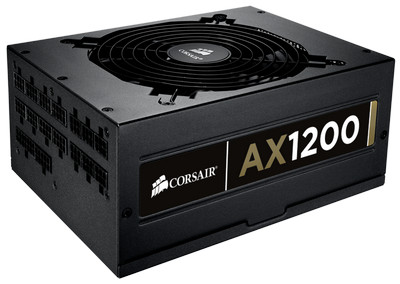 CPU Heatsink: Corsair H100 (Fan Speed Minimum)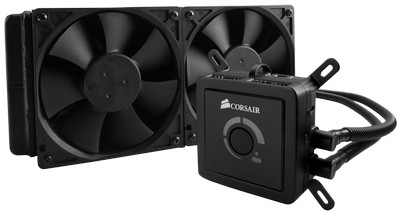 Casing: Corsair 500R (All Fan On)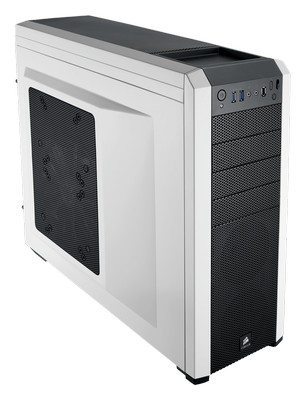 Monitor: LCD Monitor 1920×1080
Input: Generic Keyboard and Mouse
OS: Windows 7 Ultimate 64-bit SP1
Driver : Catalyst 13.5 Beta 2|13.4|13.2|12.2; Forceware 314.22|314.21|306.23|304.79
(*) Seluruh graphics card diuji pada setting default yang disediakan driver tersebut, pada versi tersebut.
Spesifikasi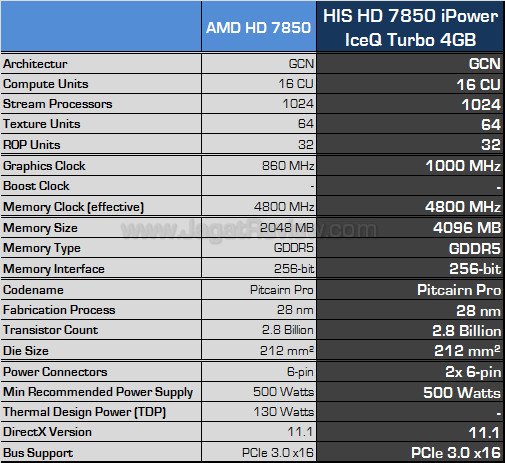 HIS HD 7850 iPower IceQ Turbo 4GB berbasiskan graphics card Radeon HD 7850. Kata "Turbo" pada graphics card ini menunjukkan graphics card ini dilengkapi spesifikasi clock lebih tinggi dimana nilai clock GPU naik sebesar 140 MHz tetapi memori clock tetap sama seperti reference.
AMD Radeon HD 7850 Feature
Microsoft DirectX 11.1
AMD HD3D
AMD Eyefinity 2.0
AMD CrossfireX Technology
AMD PowerPlay Technology
AMD PowerTune Technology
AMD ZeroCore Power Technology
AMD Accelerated Parallel Processing (APP) Technolog
Bitstreaming Audio
Discrete Digital Multi-Point Audio
Enhance Quality Anti Aliasing
Universal Video Decoder 3.0
PCI Express 3.0 x16
Dual-Link DVI
Display Port 1.2
Kemasan
Tampilan kemasan yang cukup menarik seperti biasa ditemukan pada jajaran produk HIS dengan fitur IceQ.
Pada bagian belakang kemasan terdapat penjelasan mengenai feature unggulan yang diusung graphics card ini.
Paket Penjualan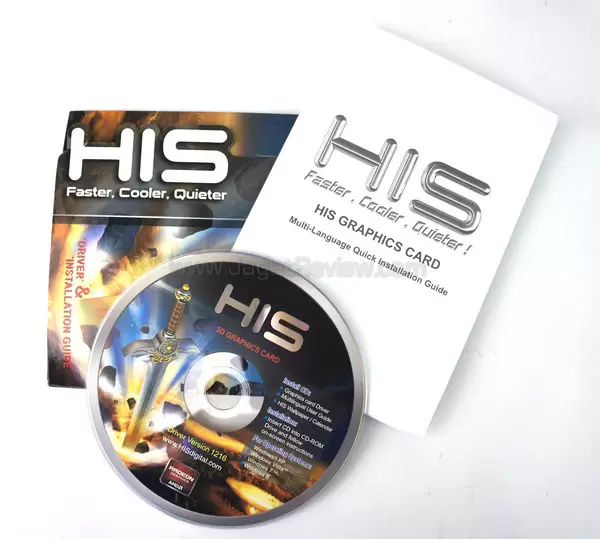 Di dalam  kemasan Anda akan mendapatkan paket penjualan yang terdiri dari:
Manual book
Driver & utility disc beserta sebuah tempat untuk meletakan keduanya
Crossfire Bridge
DVI to D-Sub
Stiker HIS Power Up!
Tags:



Share This: