Trik Modifikasi MSI Afterburner 3.0.0 Beta 14: Dapatkan Voltase Lebih Tinggi
Aplikasi MSI Afterburner adalah sebuah utility yang cukup dikenal banyak pengguna PC, dari gamer, power-user, hingga overclocker. Fungsi utama dari utility ini adalah memberikan opsi overclocking pada VGA anda, dan juga beberapa fungsi tambahan lainnya seperti hardware monitoring, video capture, frame rate display, dan lain sebagainya. Yang membuat MSI Afterburner menjadi menarik adalah kemampuannya untuk memberikan pengaturan voltase(tegangan) pada VGA yang disupport. Tentunya, banyak overclocker yang menyukai fungsi ini karena mereka bisa meng-overclock GPU mereka lebih jauh dari batas standarnya dengan penambahan voltase ekstra,
Belum lama ini, MSI merilis versi Afterburner yang terbaru yakni Afterburner 3.0.0 beta 14. Dan inilah beberapa fitur baru yang diberikannya :
Change list:
Add MSI new card supported
Added NCP4206 voltage regulators support to provide compatibility with future custom design MSI graphics cards
Improved voltage control layer architecture provides better compatibility with automatic voltage control on NCP4206 voltage regulators
RivaTuner Statistics Server updated to version 5.3.0 with the following improvements:
Added external encoding plugin modules support. Plugin modules architecture provides an easy way to implement different hardware accelerated video encoders in RivaTuner Statistics Server.
Added benchmark mode for external encoding plugin modules. Benchmark mode allows you to verify if hardware encoder is configured and working properly as well as estimate expected hardware encoding performance.
Added external QSV.DLL encoding plugin. The plugin provides you high-performance hardware accelerated H.264 encoding on Intel QuickSync Video capable platforms. Intel QuickSync H.264 encoder is able to compress 1080p video at 60 FPS with no major CPU performance hit. Hardware accelerated Intel QuickSync H.264 encoder was introduced special to compete with NVIDIA's ShadowPlay hardware accelerated H.264 encoder. Free hardware accelerated H.264 video capture and encoding is no longer an exclusive selling point of NVIDIA Kepler GPU family, now the same functionality is available on much wider range of hardware platforms on both AMD and NVIDIA GPU based graphics cards absolutely for free!
Tweaked encoder queue depth. The queue depth is no longer hardcoded to 32 frames, now it is equal to recording framerate
Decreased server startup time on OS versions with no any service pack version installed
Improved function offsets cache validation algorithm in hooking system
Added proxy Direct3D library protection system. Now RivaTuner Statistics Server forcibly disables application hooking and blocks OSD, screen capture and video recording functionality if application is running via the proxy Direct3D runtime library (various game mods based on hacked D3D DLLs). Compatibility with most of such applications can still be improved by enabling custom Direct3D runtime libraries support in the application profile
Tulisan yang kami highlight diatas merupakan salah satu fungsi Afterburner 3.0.0 beta 14 yang baru. Dan fungsi ini dapat memberikan pengaturan voltase ekstra pada VGA-VGA yang menggunakan kontroller NCP4206. Alexey Nicolaychuk a.k.a Unwinder, pengembang aplikasi MSI Afterburner, mengkonfirmasi fungsi ekstra ini pada forum Guru3D :
Fungsi ekstra ini dapat memberikan tegangan yang lebih tinggi dari yang biasanya, namun membutuhkan modifikasi profile pada MSI afterburner. Kami dari JagatOC Team akan menjelaskan cara untuk mengaplikasikan modifikasi ini dan menguji efeknya.
Kebutuhan
Untuk bisa menjalankan modifikasi ini, anda akan membutuhkan:
1) MSI Afterburner 3.0.0 Beta 14
2) VGA yang memiliki kontroller voltase NCP4206.
Pada saat artikel ini dimuat, VGA-VGA yang memiliki kontroller voltase NCP4206 antara lain :
NVIDIA GTX 690 (versi reference)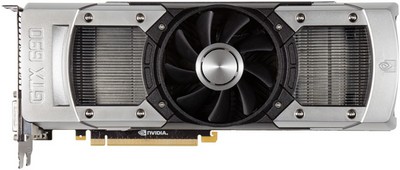 NVIDIA GTX 770 (versi reference)
NVIDIA GTX 780 (versi reference)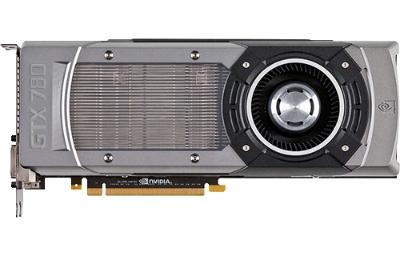 MSI GTX 780 TwinFrozr Gaming (berbasis nvidia reference design)
Sebagian VGA yang menggunakan NCP4206 ini memang kebanyakan terdiri dari VGA dengan desain reference(desain standar dari NVIDIA). Selain VGA-VGA diatas ini, kemungkinan di masa mendatang akan ada beberapa VGA MSI dengan custom design yang menggunakan kontroller NCP4206. Pengujian kita sendiri hari ini akan menggunakan MSI GTX 780 Twinfrozr Gaming 3GB, yang memiliki layout PCB serupa dengan GTX 780 versi reference.
Platform Pengujian
Spesifikasi sistem yang kami gunakan untuk menguji adalah sebagai berikut :
Prosesor : Intel Core i7-4770K 'Haswell'
Motherboard : MSI Z87-G45 Gaming
RAM : G.Skill TridentX DDR3-2400C10 2x4GB
VGA : MSI GTX 780 TwinFrozr Gaming 3GB GDDR5
SSD : Intel 40GB SSD
PSU : Corsair AX850W
CPU Cooler : Corsair H80 Compact Watercooling
OS : Windows 7 Ultimate 64-bit SP1
Driver VGA : Forceware 326.41
Setting
CPU Frequency : 4500Mhz (45×100), 1.3V
Ring Frequency : 4000Mhz (40×100)
DRAM Frequency : XMP, DDR3-2400Mhz, 1.65V
DRAM Timing : XMP, 10-12-12-31 1T( CAS-TRCD-TRP-TRAS-CMD Rate)
All power saving OFF
Daftar Isi
Berikut ini kami sertakan daftar isi, untuk membantu anda bernavigasi lebih baik :

Halaman 1 (halaman ini) : Overview dan Platform Pengujian

Halaman 2 : Step-by-step modifikasi profile Afterburner

Halaman 3 : Hasil dan Kesimpulan

Disclaimer :

1)Tingkat overclocking yang didapat pada setiap pengujian kami bisa jadi berbeda dengan apa yang Anda dapatkan, bergantung pada kualitas VGA, Power Supply, Cooling, dan lain sebagainya

2) Overclocking, jika dilakukan dengan tidak benar, dapat memberikan efek negatif bagi hardware Anda (ketidakstabilan, bahkan kerusakan permanen hardware) Jangan meng-overclock kalau anda tidak benar-benar yakin dengan apa yang anda lakukan. Lakukan OC dengan resiko ditanggung sendiri, Do it at your own risk!

Baik, mari kita bahas langkah-langkah modifikasi Afterburner di halaman berikutnya!

Tags:



Share This: