Movies,News Friska Suryawinata Comments
Aktor Pemain "Fast & Furious" Meninggal Dunia
Belum rampung untuk penggarapan film Fast & Furious 7, berita duka yang melibatkan salah satu artis film aksi balap mobil tersebut muncul di permukaan. Pada hari Sabtu kemarin, Paul Walker yang memerankan Brian O'Conner dalam film Fast & Furious ini meninggal dunia karena kecelakaan lalu lintas.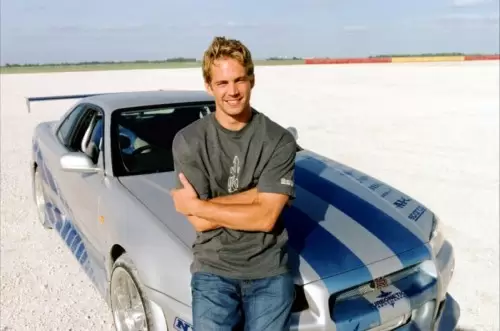 Paul Walker yang meninggal dunia pada usia 40 tahun ini merupakan penumpang dari mobil temannya, 2005 Porsche Carrera GT, dan keduanya dalam perjalanan menuju acara amal dari lembaga yang dikelolanya, "Reach Out Worldwide", yang berlokasi di Santa Clarita, 30 mil dari utara Hollywood. Kecelakaan terjadi di Valencia pada pukul 3:30 PM waktu setempat, yang diakibatkan oleh kecepatan laju mobil di mana mobil kemudian menabrak lampu jalan. Ketika ditemukan, mobil sudah dalam keadaan terbakar dan polisi telah memastikan bahwa kedua penumpang mobil di dalamnya telah meninggal dunia.
Baik pihak Reach Out Worldwide maupun Universal Studio berduka atas kehilangan sosok Paul. "Paul adalah sosok yang yang sangat dicintai dan dihargai dari seluruh anggota keluarga studio kami selama 14 tahun. Kehilangan ini membuat kami berduka hebat, terutama mereka yang telah terlibat dalam proyek Fast & Furious serta para fansnya," ungkap Universal Studio seperti dikutip dalam BBC News. Tidak hanya pihak studio, para artis yang mengenal Paul mengungkapkan kesedihannya lewat beragam media sosial. Salah satunya adalah Joe Taslim yang mengungkapkan bela sungkawanya pada Twitter-nya, "Rest in Peace my friend @RealPaulWalker ..you inspired me so much with your dedication to help others and nature.. you will be missed." Hal serupa juga diungkapkan oleh Vin Diesel dalam Instagramnya, "Brother I will miss you very much. I am absolutely speechless. Heaven has gained a new Angel. Rest in Peace."
Film Fast & Furious dimulai sejak tahun 2001 dan installment ketujuhnya tengah memasuki masa syuting. Paul merupakan aktor yang telah berperan sebagai detektif Brian O'Connor sejak installment pertama franchise ini, sekaligus menjadi salah satu pemeran utamanya bersama dengan Vin Diesel dan Michelle Rodriguez.