[PR] Clash of Gods Siren Server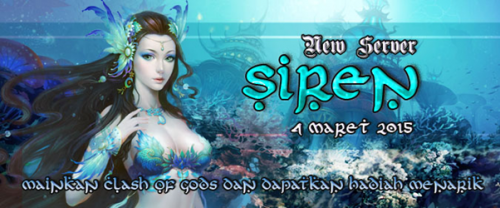 Untuk lebih memberikan kepuasan bagi para clasher yang baru saja bergabung dengan CLASH OF GODS. Team Clash Of Gods membuka sebuah server baru yang di beri nama Server SIREN.
Server siren ini akan dibuka resmi pada tanggal 4 maret 2015 setelah maintenance mingguan.
Dan untuk lebih meramaikan dari pembukaan server baru ini Team Clash Of Gods memberikan beraneka ragam event yang bisa di ikuti oleh seluruh clasher.
Event beragam ini memberikan ragam hadiah untuk dapat dimiliki oleh Clasher. Mulai dari ingame item, Voucher Qeon, Headset, keyboard, mouse pad hingga smartphone.
Kalian bisa mendapatkan detail dari event di dalam link dibawah ini.
Event New Server New Legend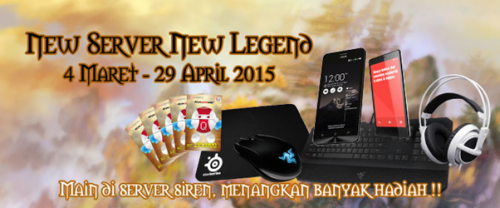 Hyper Link reff  : http://clashofgods.qeon.co.id//news/event/new-server-new-legend
Event Siren Spendiing Reward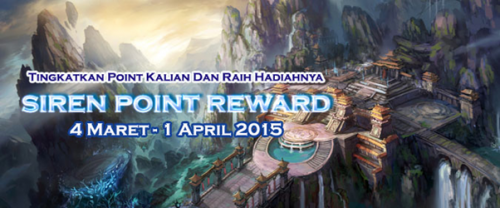 Hyper Link reff  : http://clashofgods.qeon.co.id//news/event/siren-point-reward
Event  Enchanted Bundle Pack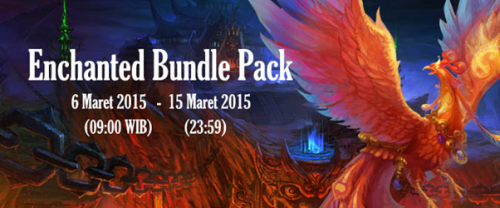 Hyper link reff : http://clashofgods.qeon.co.id//news/event/enchanted-bundle-pack
Event Siren Discount Song
Hyper link reff : http://clashofgods.qeon.co.id//news/event/siren-discount-song
Event Siren Spending Rewards
Hyper link reff : http://clashofgods.qeon.co.id//news/event/siren-spending-rewards
Event Guild Destiny
Hyper link reff : http://clashofgods.qeon.co.id//news/event/guild-destiny
Event Siren Blessing
Hyper link reff : http://clashofgods.qeon.co.id//news/event/siren-blessing
Event Unipin Point reward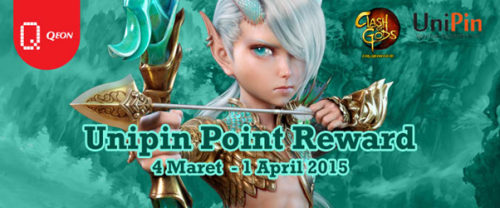 Hyper link reff : http://clashofgods.qeon.co.id//news/event/unipin-point-reward

Jadi tunggu apa lagi, ayo segera bermain di siren server CLASH OF GODS dan dapatkan hadiah-hadiah nya.

Tags:



Share This: