Review Colorful iGame GTX 980: VGA Ber-Heatsink Megah nan Menarik
Hingga hari ini, kita telah melihat bermacam-macam card GTX 980 dengan heatsink non-reference. Tidak sedikit card non-reference dari GTX 980 yang memiliki body besar dan menggunakan tiga buah fan untuk menjinakkan panas dari GPU GM 200. Salah satunya berasal dari salah satu produsen VGA yang baru saja hadir meramaikan pasar komponen PC di Indonesia, yakni Colorful dengan iGame GTX 980-nya. Produk yang satu ini, bersama dengan dua saudaranya, dengan GPU GTX 960 dan GTX 970, telah hadir di lab kami untuk membuktikan kemampuan mereka.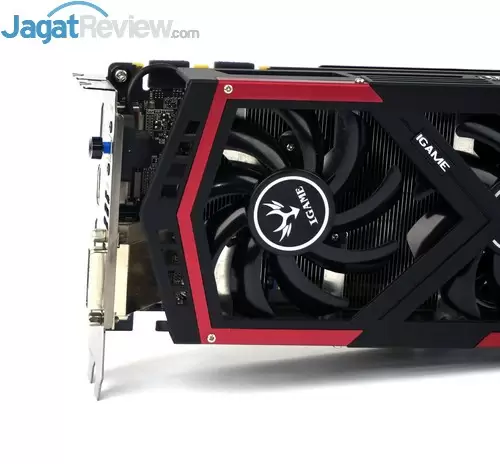 iGame GTX 980 dari Colorful tersebut merupakan versi overclock yang dilengkapi dengan pendingin yang besar. Namun, apakah GTX 980 dari Colorful tersebut mampu memberikan performa lebih baik daripada kebanyakan GTX 980 yang ada? Juga, apakah pendingin yang megah tersebut mampu mendinginkan GPU GM 200 dengan baik? Penasaran? Yuk langsung saja kita simak review kami berikut ini! 😉
Platform Pengujian Colorful iGame GTX 980
Prosesor: Intel Core i7 3960X @4.5 GHz
Motherboard: ASUS Rampage IV Formula
Graphics Card:
AMD Radeon R9 200/R7 200/HD 7000/HD 6000/HD 5000 Series
NVIDIA GeForce GTX TITAN/GTX 900/GTX 700/GTX 600/GTX 500 Series
Memory: 4x 2GB Kingston HyperX blu. (@1600 MHz; 1.65 V)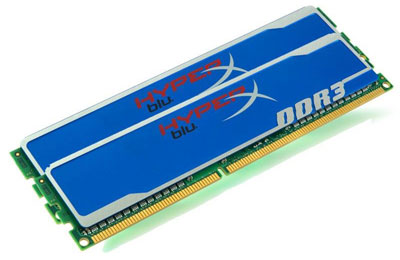 Storage: Kingston HyperX 3K SSD
Power Supply: Corsair AX1200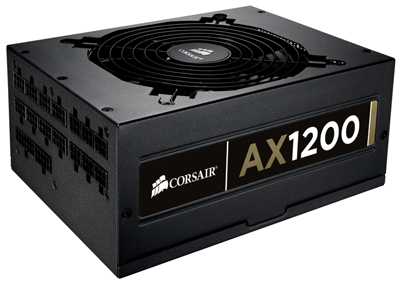 CPU Heatsink: Corsair H100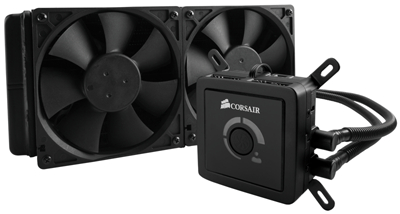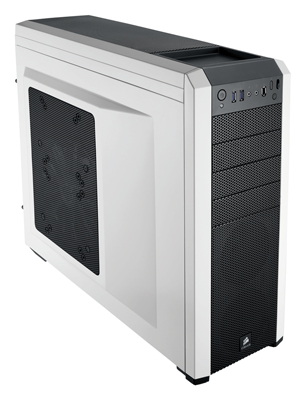 Display: LCD Monitor @1920 x 1080 pixels

Input: Generic Keyboard and Mouse

OS: Windows 7 Ultimate 64-bit SP1

Driver:
Catalyst 14.11 RC|14.7 RC|14.6 Beta|14.4|13.12|13.11 Beta v9.2|13.11 Beta|13.10 Beta 2|13.6 Beta 2|13.1|12.2|12.3|12.8
Forceware 347.84|347.52| 347.25|344.48|344.07|340.52|337.88|337.50 Beta|335.23|334.89

|332.21|331.82|331.58|326.80|326.4|320.49|320.39|314.07|306.23|304.79 Beta
(*) Seluruh graphics card diuji pada setting default yang disediakan driver pada versi tersebut.
Spesifikasi

GTX 980 dari Colorful ini secara out of the box memiliki clock yang sama dengan versi reference, yakni 1127 MHz pada base clock, dan 1216 MHz pada boost clock.
GeForce GTX 980 Ti Features
Microsoft DirectX 12
NVIDIA GPU Boost 2.0
NVIDIA GPU Boost 2.0: Display Overclocking
NVIDIA Adaptive VSync
NVIDIA G-SYNC
NVIDIA Surround
NVIDIA 3DVision
NVIDIA 3DVision Surround
NVIDIA PhysX
NVIDIA CUDA
NVIDIA TXAA
NVIDIA FXAA
NVIDIA SHIELD-ready
PCI Express 3.0 x16
Dual-link DVI
HDMI 2.0
Display Port 1.2
Kemasan Produk
Kotak kemasan dari GTX iGame GTX 980. Terlihat mirip dengan card GTX 960-nya yang menurut pendapat kami menyerupai kemasan action figure atau model kit.
Paket Penjualan
Bersama unit graphics card, Colorful menyertakan:
User's Manual
CD Driver
2x konverter molex to 8-pin PCIe
Tags:



Share This: