Direct Release: Synology® Announces DiskStation DS716+
The ideal NAS server for growing businesses
Taipei, Taiwan—November 12, 2015—Synology® Inc. today announced the release of DS716+, an encryption-oriented, scalable, 2-bay NAS server powered by a quad-core CPU and Btrfs file system. DS716+ is aimed at SMB in need of a reliable, high-efficient storage and application server.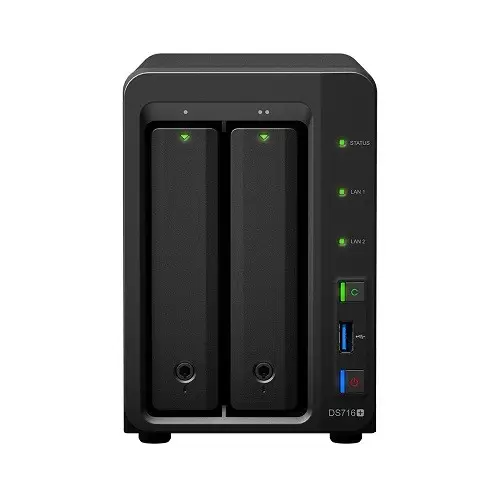 "DS716+ packs a lot of power while remaining extremely compact, and we believe it's an ideal product for demanding professional users whether they need a wide array of applications or a file server able to handle multiple simultaneous requests, even within an encrypted environment", said Chad Chiang, product manager at Synology Inc.
Coming with 2GB of RAM, two Gigabit LAN ports, and a quad-core 1.6GHz CPU, able to clock up to 2.08GHz and AES-NI encryption support, DS716+ delivers spectacular performance with encrypted files, with transfer speed up to 218Mb/s reading and 141Mb/s writing. In addition, it allows enthusiast users to perform on the fly H.264 4K to 1080p video transcoding.
Designed with effortless hard drive installation and a focus on system reliability, DS716+ comes with tool-less drive bay design, hot-swappable support, and dual Gigabit LAN ports with failover support to ensure continual service. Moreover, it features three USB 3.0 ports for higher data transmission and one eSATA port as an extensive external backup option.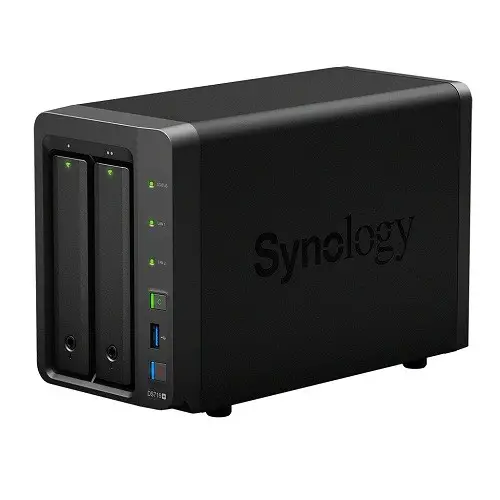 Users can also enable Btrfs, a modern file system designed to address the needs of a higher fault tolerance, better management, and advanced data protection by enabling point-in-time snapshot and restore, built-in data integrity check, metadata mirroring, or quotas for shared folders.

DS716+ runs DiskStation Manager (DSM), the most advanced and intuitive operating system for NAS devices. Featuring a wide range of applications from backup to network management, DS716+ provides all essential business services and increased productivity at work. Synology was named "PC Mag Business Choice Award winner" for the second consecutive year, and received the highest rating in every element of the survey, including reliability, value, and likelihood to recommend.

Availability

DS716+ is available worldwide immediately.

Tags:



Share This: