Film akan Datang 2018 – Part II
Melanjutkan dari artikel Film akan Datang 2018 – Part I yang sudah tayang beberapa hari yang lalu, kini saatnya kami sajikan bagian keduanya yang akan mencakup film-film terbaru 2018 yang paling kami antisipasi mulai dari bulan Juli hingga Desember 2018 mendatang!
Perlu diingat bahwa pada bagian kedua ini, kemungkinan besar masih akan banyak perubahan dan mungkin tambahan film yang belum sempat kami paparkan lebih lanjut. Hal ini disebabkan sebagian besar dari film yang akan tayang di pertengahan hingga akhir 2018 mendatang keseluruhannya masih dalam masa produksi atau masa penyelesaian, sehingga ada beberapa judul yang sayangnya belum memiliki poster maupun trailer perdananya.
Tidak setuju atau memiliki saran film apa saja yang seharusnya masuk di dalam daftar kali ini? Jangan ragu untuk tuliskan komentar Anda di kolom komentar di bawah artikel ini!
JULI 2018

The Purge: The Island
Tanggal rilis: 4 Juli 2018
Sutradara: Gerard McMurray
Pemain: Y'lan Noel, Lex Scott Davis
Studio: Universal Pictures
Trailer: –

Ant-Man and the Wasp
Tanggal rilis: 6 Juli 2018
Sutradara: Peyton Reed
Pemain: Paul Rudd, Evangeline Lilly, Bobby Cannavale, Michael Peña, Tip "T.I." Harris, Judy Greer, David Dastmalchian, Michael Douglas
Studio: Marvel Studios
Trailer: –

Hotel Transylvania 3: Summer Vacation
Tanggal rilis: 13 Juli 2018
Sutradara: Genndy Tartakovsky
Pengisi suara: Adam Sandler, Andy Samberg, Selena Gomez, David Spade, Steve Buscemi, Molly Shannon, Keegan-Michael Key
Studio: Sony Pictures Animation
Trailer: click here

Mamma Mia: Here We Go Again!
Tanggal rilis: 20 Juli 2018
Sutradara: Ol Parker
Pemain: Christine Baranski, Pierce Brosnan, Dominic Cooper, Colin Firth, Andy Garcia, Lily James, Amanda Seyfried, Stellan Skarsgård, Julie Walters, Cher, Meryl Streep
Studio: Legendary Entertainment, Universal Pictures
Trailer: click here

Alita: Battle Angel
Tanggal rilis: 20 Juli 2018
Sutradara: Robert Rodriguez
Pemain: Rosa Salazar, Christoph Waltz, Jennifer Connelly, Mahershala Ali, Ed Skrein, Jackie Earle Haley, Keean Johnson
Studio: 20th Century Fox, Lightstorm Entertainment
Trailer: click here
AGUSTUS 2018

The Predator
Tanggal rilis: 3 Agustus 2018
Sutradara: Shane Black
Pemain: Boyd Holbrook, Olivia Munn, Trevante Rhodes, Keegan-Michael Key
Studio: 20th Century Fox
Trailer: –

The Meg
Tanggal rilis: 10 Agustus 2018
Sutradara: Jon Turteltaub
Pemain: Jason Statham, Jessica McNamee, Li Bingbing, Winston Chao, Ruby Rose, Rainn Wilson, Cliff Curtis
Studio: Warner Bros. Pictures
Trailer: –

Cadaver
Tanggal rilis: 24 Agustus 2018
Sutradara: Diederik Van Rooijen
Pemain: Shay Mitchell, Stana Katic, Grey Damon, Nick Thune
Studio: Screen Gems
Trailer: –
SEPTEMBER 2018

The Darkest Minds
Tanggal rilis: 14 September 2018
Sutradara: Jennifer Yuh Nelson
Pemain: Amandla Stenberg, Harris Dickinson, Mandy Moore, Patrick Gibson, Skylan Brooks
Studio: 20th Century Fox
Trailer: –

Robin Hood
Tanggal rilis: 21 September 2018
Sutradara: Otto Bathurst
Pemain: Taron Egerton, Jamie Foxx, Eve Hewson, Jamie Dornan, Ben Mendelsohn, Paul Anderson
Studio: Summit Entertainment
Trailer: –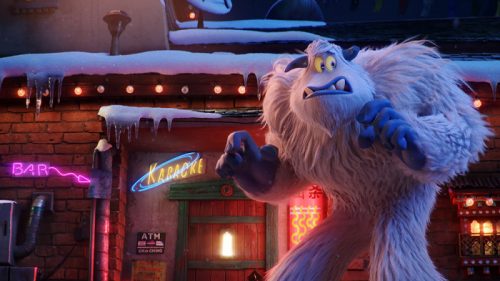 Smallfoot
Tanggal rilis: 28 September 2018
Sutradara: Karey Kirkpatrick
Pengisi Suara: Channing Tatum, James Corden, Zendaya, Common, LeBron James, Gina Rodriguez
Studio: Warner Bros. Pictures
Trailer: click here

Tags:



Share This: