NVIDIA Keluarkan Driver GeForce 391.24 WHQL
Menyambut pengeluaran game Sea Of Thieves, NVIDIA mengeluarkan driver terbaru mereka. Driver yang menyandang versi 391.24 memang dioptimalkan untuk game Sea Of Thieves. Tetapi game yang mengusung tema bajak laut tidak menjadi alasan tunggal keluarnya driver versi ini.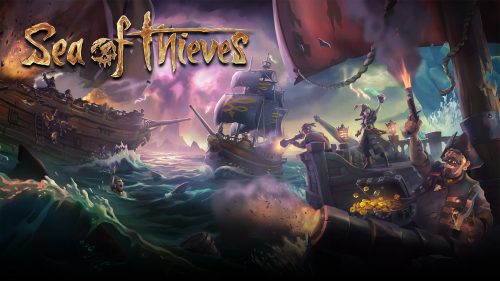 Beberapa perbaikan yang diusung oleh GeForce 391.24 adalah penambahan dua filter baru untuk NVIDIA Freestyle. Filter tersebut adalah "Old Film" dan "Tilt-Shift". Perbaikan juga datang untuk masalah driver yang ditemui pada headset VR milik HTC dan Oculus ketika game atau program yang digunakan kembali dari hibernation. Driver ini juga memperbaiki masalah berkaitan dengan NVIDIA Freestyle yang menolak berjalan walau game telah mendukung fitur tersebut, masalah MPC-HC yang mengalami stuttering pada awal melakukan video playback dan masalah stuttering yang terjadi pada saat memainkan game "Rise Of Tomb Raider" ketika menggunakan GTX 1060.
Lebih lengkapnya dapat dilihat dichange log di bawah ini:
Game Ready
Provides the optimal gaming experience for Sea of Thieves.
New Features
NVIDIA Freestyle: Added new filters – Old Film and Tilt-Shift.
Fixed Issues in this Release
[HTC Vive][Oculus Rift]: The VR headset stops working after several launches of the application or after resume from system Hibernate mode. [200395208/2048746]
[NVIDIA Freestyle]: NVIDIA Freestyle not enabled for supported games. [2068793]
[Media Player Classic Home Cinema]: When launching a video, the system stutters momentarily. [2070328]
[G-SYNC]: Alt-tabbing windowed games with G-SYNC enabled and V-Sync ON ingame causes stuttering and drop in frame rate. [2053877]
[Firefox]: Driver TDR error may occur when using Firefox. [2049523]
[Notebook][Surface Laptop]:Blue-screen crash may occur when installing the driver. [200392051]
[Volta GPU]: The display flickers continuously after disabling and enabling the GPU using Device Manager, or when rebooting the system [200391003]
[GeForce GTX 1060][Rise of Tomb Raider]: Flickering/corruption occurs when opening the in-game options UI. [200351146]
Driver terbaru ini dapat didownload disini 

Tags:



Share This: