Direct Release: The League of Legends Pacific Championship Series begins on 29 February!  
The inaugural season of the Pacific Championship Series (PCS), featuring 10 teams across Southeast Asia, Taiwan and Hong Kong, heralds a new era of competitive League of Legends in the region, and the action starts this weekend.
Available in English, Mandarin and Thai languages, the PCS livestream kicks off from 5pm GMT +8 on Saturday, 29 February, with matches running every Saturday and Sunday till 4 April. Fans can catch the live broadcast of matches on the PCS streams, available on https://www.twitch.tv/lolpacific and on https://www.youtube.com/lolpacific. The first weekend of competition will commence with a clash of giants between J-Team and ahq Esports Club.
The league season format is as follows: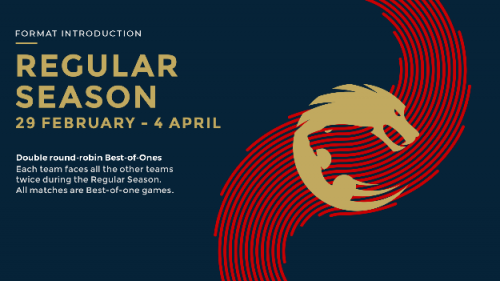 The PCS features an increased number of games across a series of best-of-ones, and a new double-elimination playoff format, with top teams from the former League of Legends Master Series and Southeast Asia. The PCS league is co-organized by Riot Games and FunPlus Esports, while Garena is the publisher of League of Legends in Southeast Asia, Taiwan and Hong Kong.

For more information, please visit the following PCS channels:

Tags:



Share This: