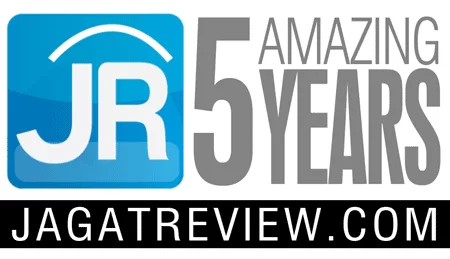 JagatReview.com is a group of passionate young testers and seasoned experience reviewers/editors, dedicated to deliver the cutting edge reviews in the web.
In Sanskrit, "Jagat" means "The Universe", so "Jagat Review" literally means "Universe of Reviews".
Based in Jakarta, Indonesia, we are bringing Asian perspective, vast market where climate and temperature directly effecting user needs.
This unique flavor of review combined with objectivity resulting a new standard in product reviews.
In Jagat…. We Review, You Decide.
Our FAMILY consist of 3 websites (for now):
JagatReview Team:
CEO/CO-Founder/Analyst: DEDY Irvan (dedy@jagatreview.com)
Managing Editor: Yufianto GUNAWAN
Technical Editor Team: BHISMA Sidarto, BIMANTO Aripalwan, DIMAS Galih Windujati, ALVA "Lucky_n00b" Jonathan, GATOT Tri Yuwono, RICHARD "slythz" Sutanto, REZA Afrian "Rookie_JR", YOSSIE Dwi Pranoto, HENDRA Wijaya "Coldest"
Reporter: DIAN Syarifudin, FRISKA Suryawinata, IRHAM
Editor for Gaming Division (JagatPlay): PLADIDUS Santoso
Multimedia Editor: Yonathan "OCHA" Ticoalu
Don't miss any of our articles, subscribe to JagatReview Facebook FanPage
PC consultation and troubleshooting? Go to our Facebook Group Jagat Konsultasi dan Pembahasan Komputer
Want to know more about gaming? Go to JagatPlay.com
have the need for more speed? Go experience extreme overclocking at JagatOC.com
 
Golden Centrum AC-AD
Jl. Majapahit No. 26
Jakarta Pusat 10160, Indonesia
Phone +62 21 351 8451
Fax +62 21 351 8453