[PR] BIOSTAR 6 Series Motherboard Fully Support Native PCIe Gen. 3 While paired with Intel next generation 22nm CPUs
Taipei, Taiwan, Nov 16, 2011 – BIOSTAR Group, a world famous manufacturer of motherboards, graphics cards, industrial computing systems and computer peripherals, proudly announces that all of its 6 series motherboards pass the signal test of PCI Express Gen. 3 technology without any hardware changes at all.
To offer upgradeability on Intel platforms, BIOSTAR has enabled native support for PCI Express Gen. 3 across the range of BIOSTAR 6 series motherboards when paired with Intel's next generation 22nm CPUs. By updating the latest BIOS and Driver as the table below, users can be assured they are ready to take advantage of all the performance enhancements from tomorrow's technologies.
Note: Due to Intel 22nm CPUs are not being released in the market yet; however, BIOSTAR will continuously updating BIOS and Driver version at BIOSTAR home page until Intel officially release its next generation 22nm CPUs.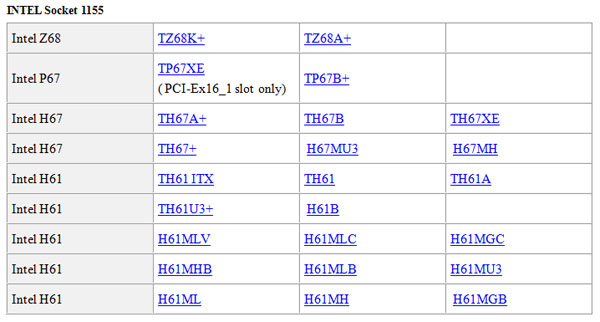 Tags:



Share This: